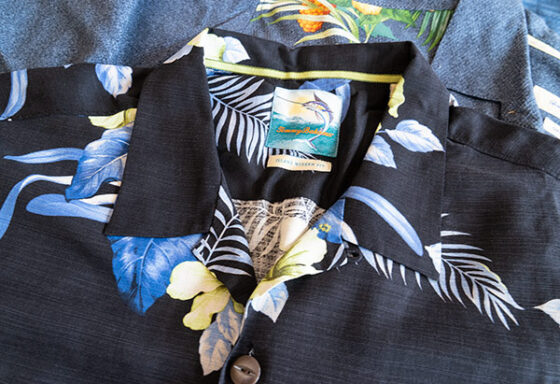 Steve had a beautiful collection of Tommy Bahama silk shirts, and in his honor, his wife Jackie asked me to use them to make two memorial quilts, one for her, and one for Steve's daughter Jenna.
What initially struck me as I laid all of Steve's shirts out on my table was the way the colors seemed to shine out from within the fabric. The luminous quality of the fabrics and how they visually interacted with each other gave both of these quilts a light-filled warmth.
I began with Jenna's quilt. She requested that I focus on the yellow and gold shirts, along with her dad's neckties.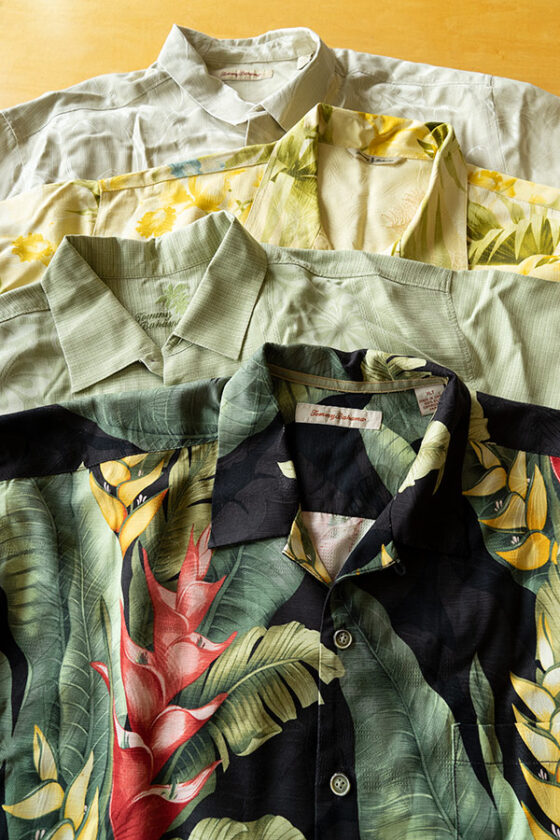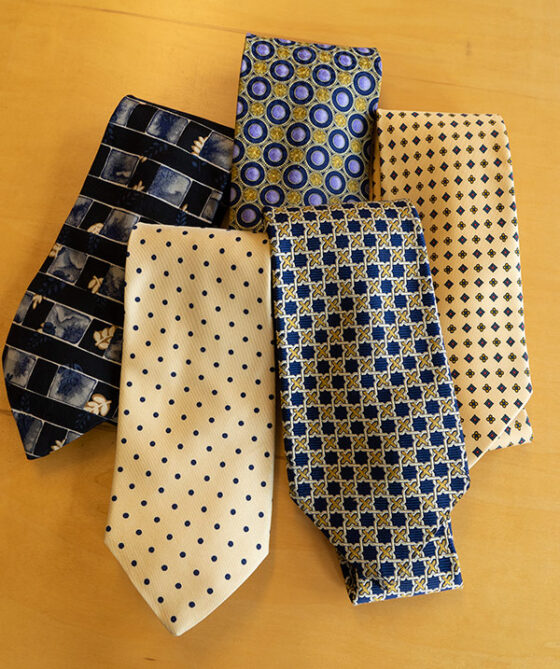 She was drawn to some of the tartan-inspired quilts she saw on my website, so we decided to go with a custom tartan design for her quilt. I reserved the small center squares and thinner strips for the neckties.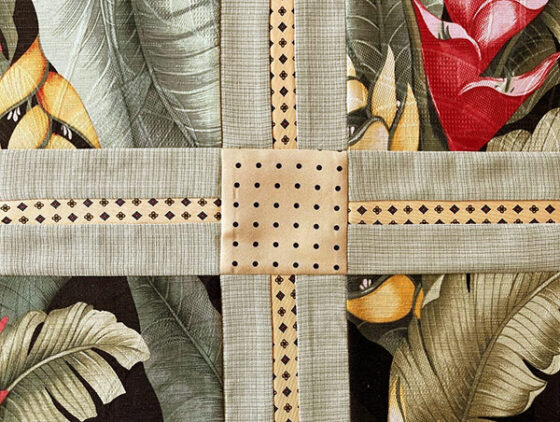 The little bits of red from one of the flowers in one of the shirts made for a delightful scattered accent throughout the quilt.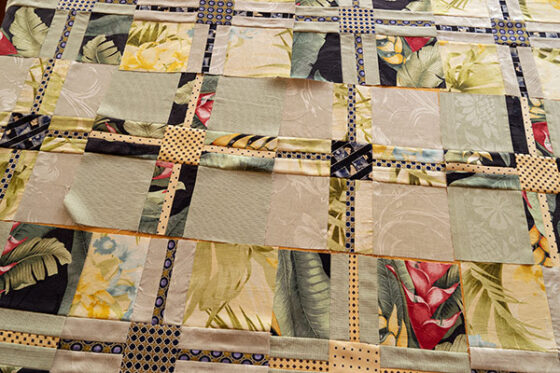 Having some woven texture in the actual cloth itself added another layer of dimensionality.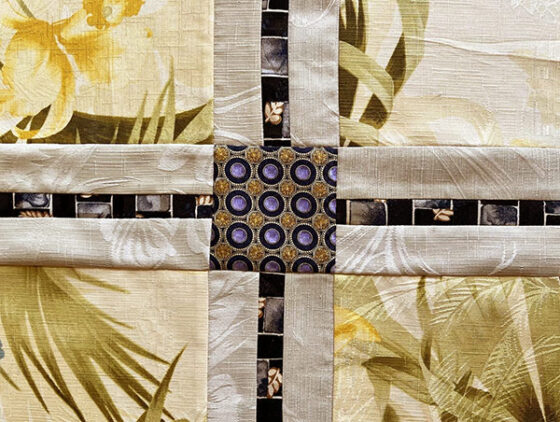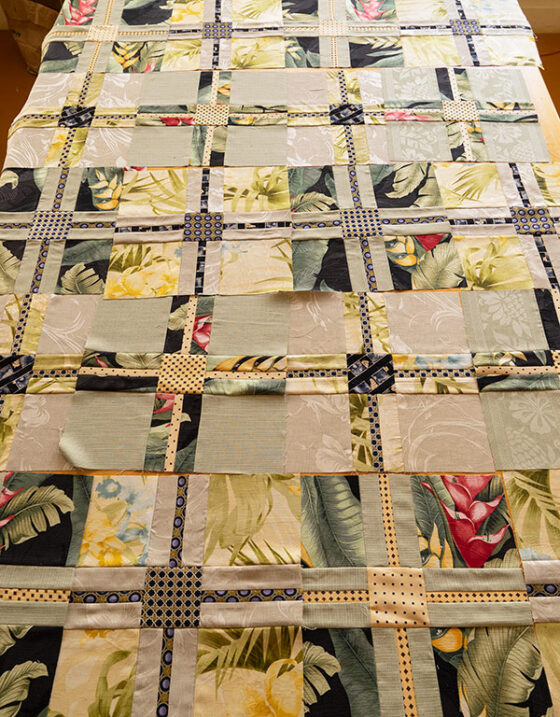 Here is the final quilt, followed by some details. The border and backing fabric is a sand-colored linen that paired nicely with the silk.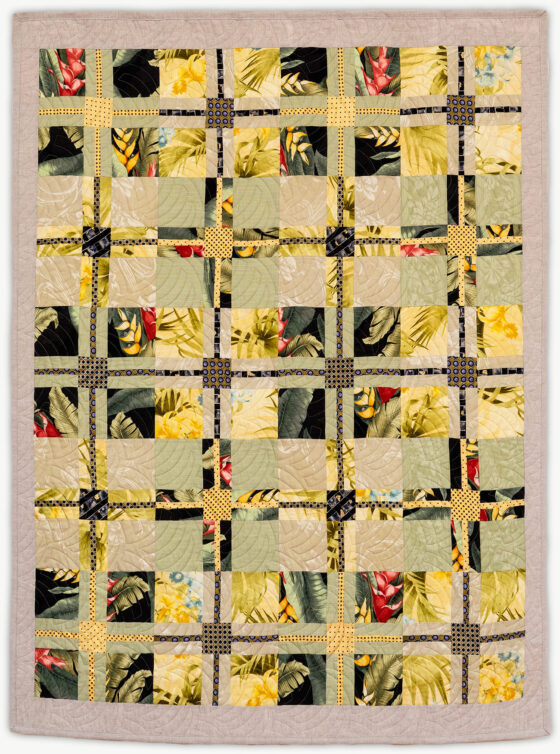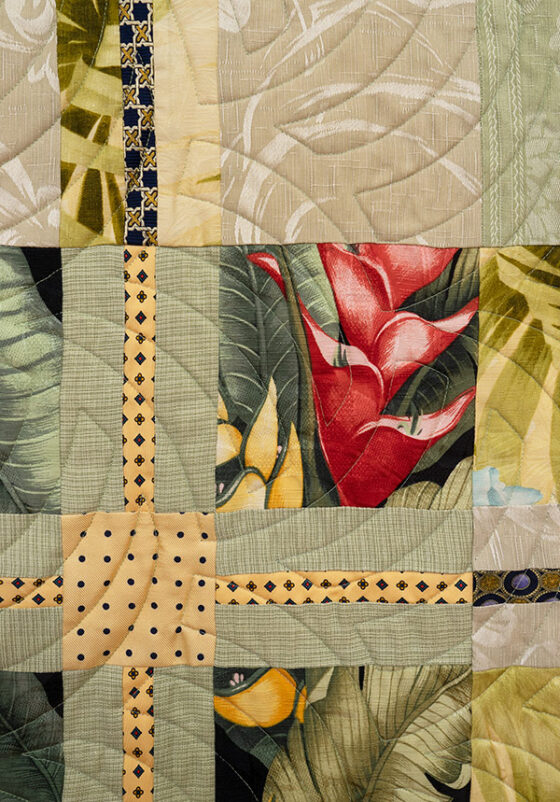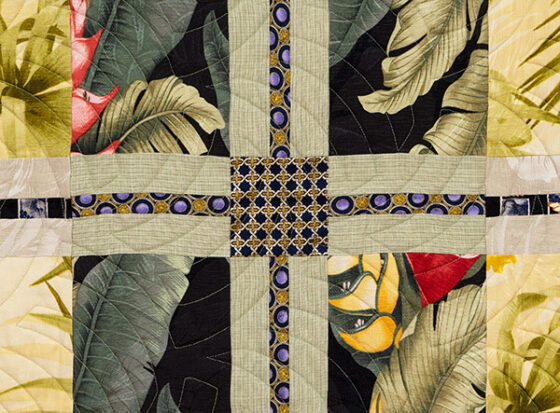 Jackie's quilt came next. She requested that I use all of Steve's blue shirts, being that blue was his favorite color. She had chosen a gradient of light to dark shirts and asked that I create a simple design that incorporated an ombre effect.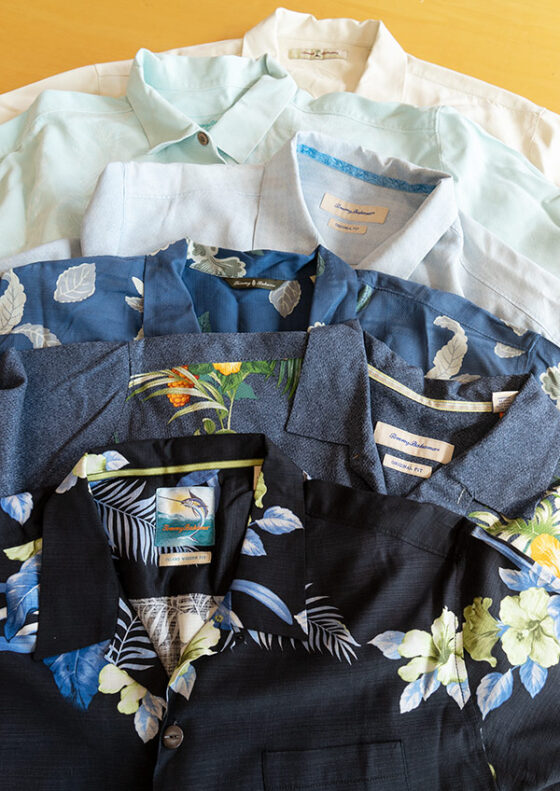 I especially loved this floral pattern against the bright turquoise background.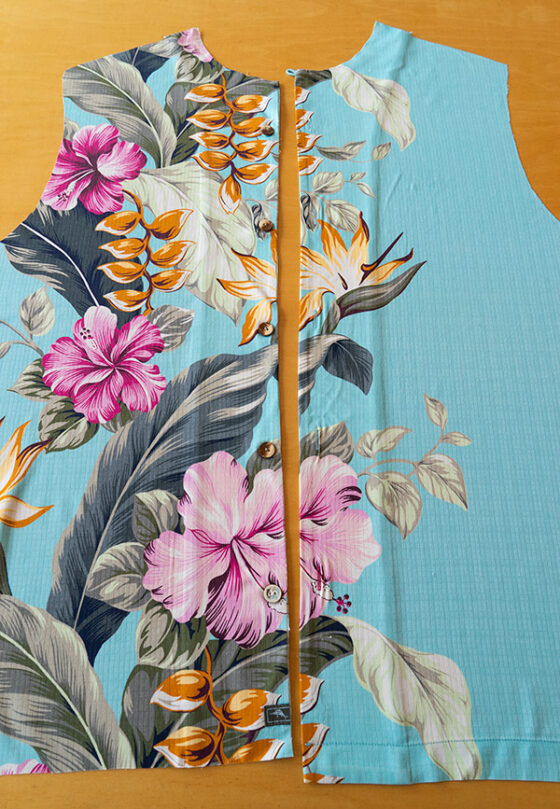 When each shirt had been cut into strips, I definitely had to work with their specific placement so that the ombre effect wasn't lost.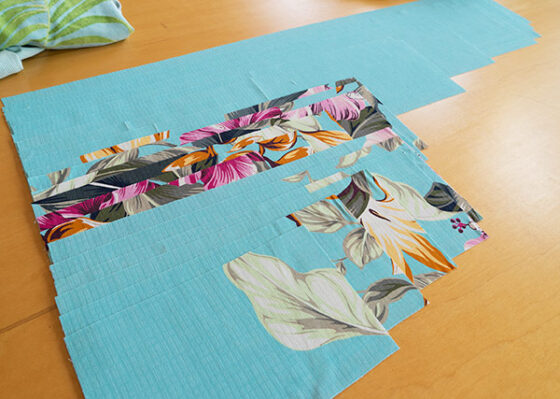 Choosing pieces that still had enough of the ground color showing was important to preserve the color gradient shift.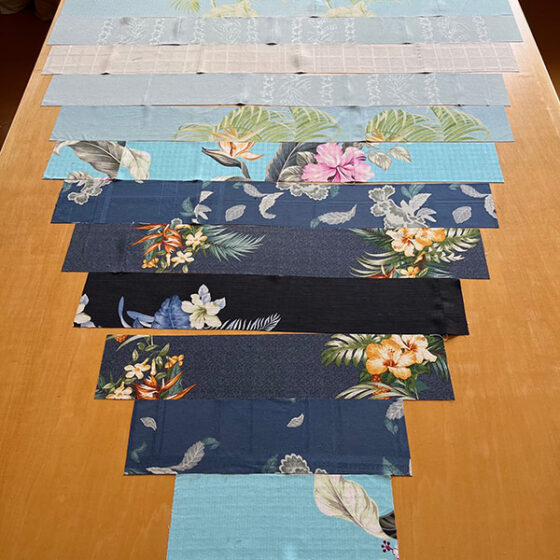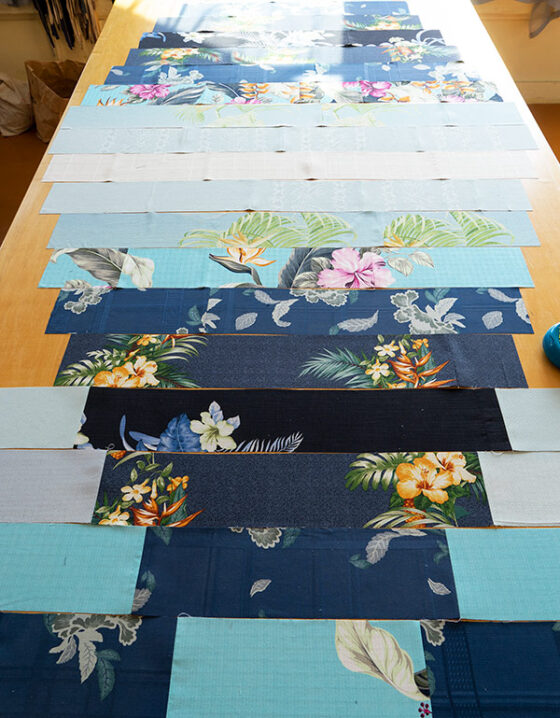 Here is the final quilt, followed by some details.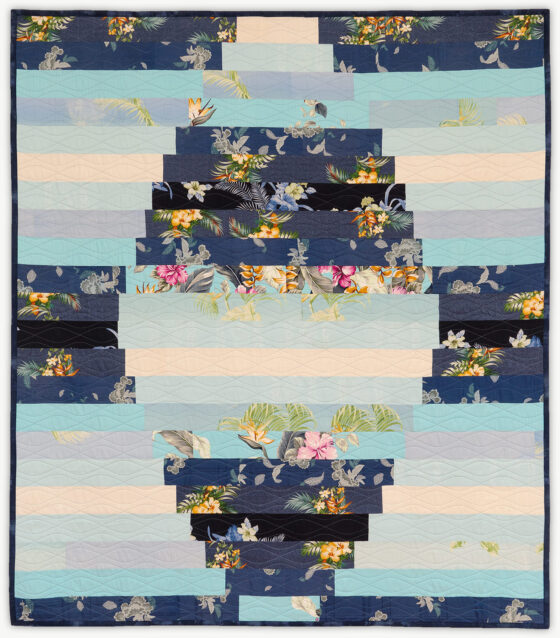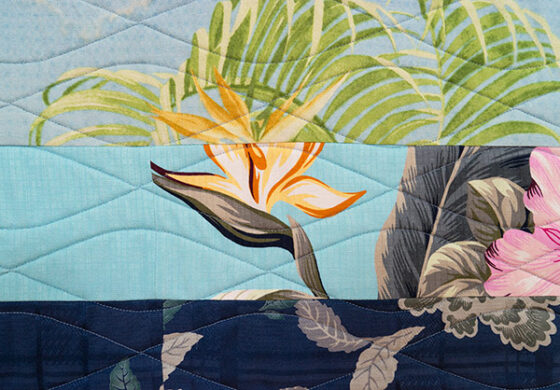 Many thanks to Jackie and Jenna for putting their faith in the process and allowing me to make these beautiful quilts in Steve's honor.