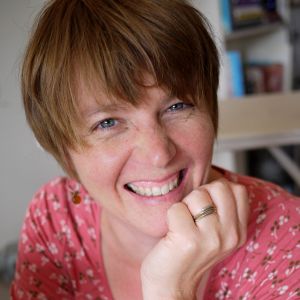 Hello and welcome!
When I think about what lights my fire as a designer, the answer always comes back to my attraction to pattern. Patterns found in nature, patterns created by people's presence in the environment, and patterns found in basic mathematics.
My passion for quilting is partly about the evocative stories told by quilts and the personal relationships that are fostered through working together. I cherish these connections as well as the beauty that emerges through the patterns that come through the cloth itself.
My love of fabric design stems from finding a pathway to translate the photographs and sketches I make of the natural world around me.
I come from a multi-generational family of artists and architects – I discovered great joy from fabric and textile arts at an early age. My mom taught me how to sew when I was ten. The step-by-step process of cutting, pressing, pinning, and stitching comfortably meshed with my own methodical nature. While studying at the Oregon College of Art and Craft, my focus turned to print-making and fiber arts, then later to surface design for industry while at the Fashion Institute of Technology in New York.
I established Lori Mason Design in the late-1990s after having worked as a textile designer for Nike, Inc. I found a beautiful studio in industrial Portland, Oregon, set up shop, and launched my first line of contemporary quilts. I later resurrected my paints and brushes and began designing prints again, but ones that excited me as a quilter.
In recent years, I have turned my attention almost entirely to making memorial quilts and quilts honoring life events. The meaningful relationships I develop with my clients while creating their quilts provides a level of joy and satisfaction unparalleled in my print design work. I have come to trust and value the organic process of eliciting a shared sense of beauty and remembrance through my work, and I'm enriched by each new collaboration.