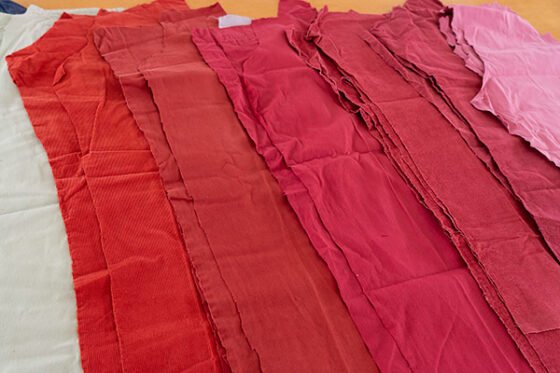 Even though Sam's mother Christine told me that Sam was a sharp dresser and loved to wear brightly colored pants, I was still surprised and thrilled when I lifted a whole collection of red pants out of the box she sent. Not only that, but Christine had also carefully deconstructed all of Sam's clothing that she wanted incorporated into the two quilts she commissioned me to make for Sam's nephews, her grandsons.
In addition to Sam's pants, she sent some of his shirts, a hand towel with a Dios de los Muertos skull graphic (Sam birthday was on Dios de los Muertos), and a few other fabrics that spoke of his love of Maine and New England.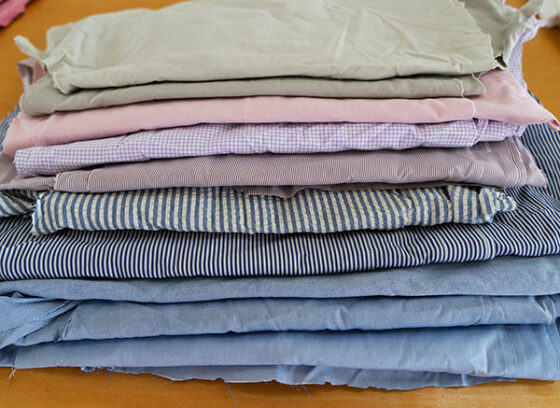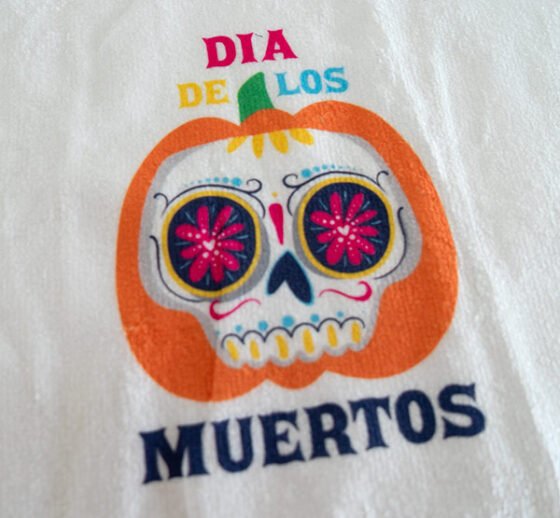 Christine chose my Zadie quilt pattern that I reconfigured into a full size quilt design. We decided that since Sam's clothing generally fell into two color groupings – reds and blues – I would make one of the quilts with red block and quilt borders and the other with blue block and quilt borders.
Cutting out the pieces with the pant fabrics was quite fun. Some of the pants were soft corduroys.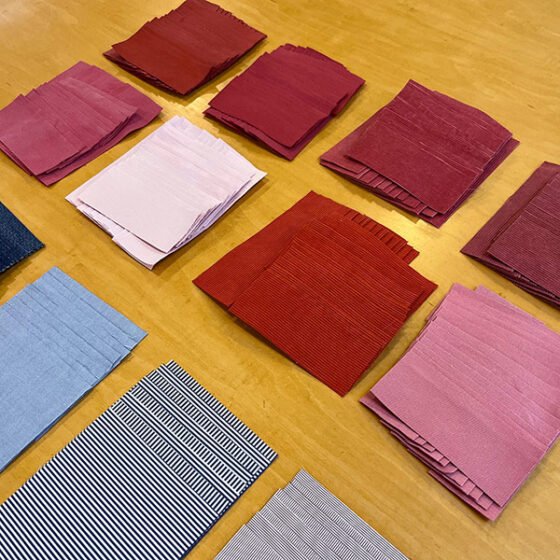 Christine requested that I use sparingly the extra fabrics she included, like this one with the distinctive Maine loons.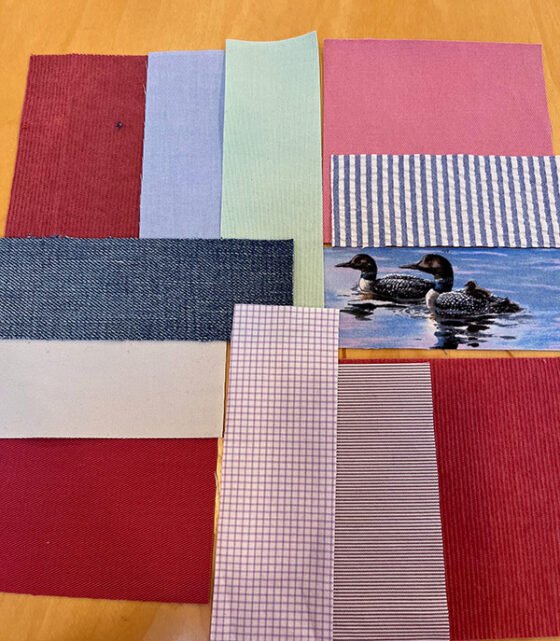 Each quilt got a Dia de los Muertos skull nestled into the design.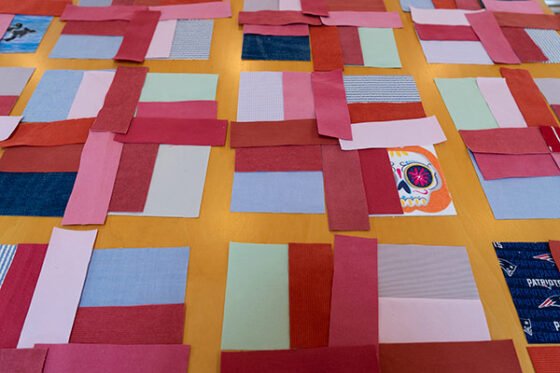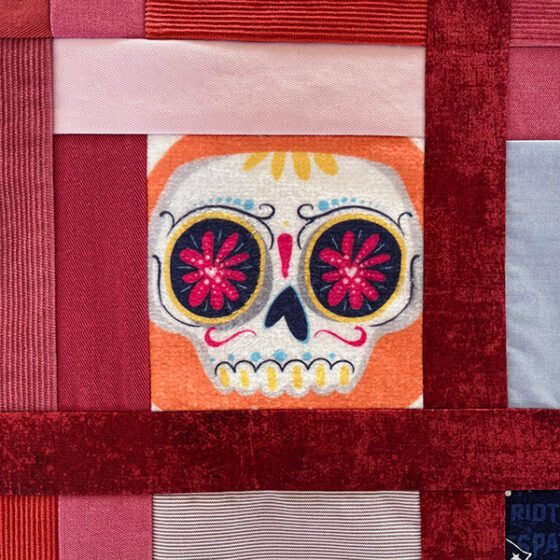 There was also an Indiana fabric, a Patriots football fabric, and a flying eagles fabric, all of which I put in just a few places throughout the quilt.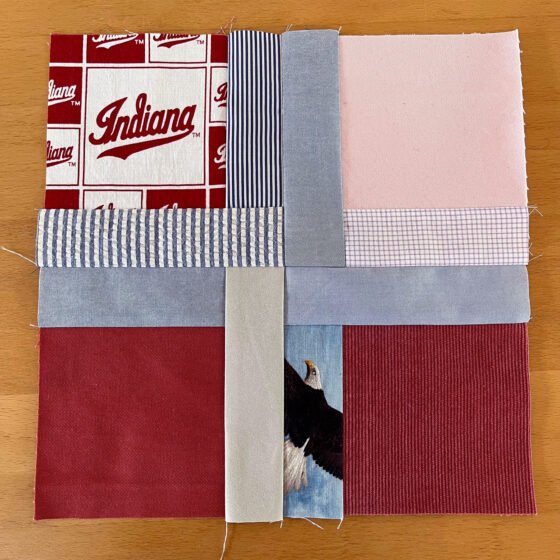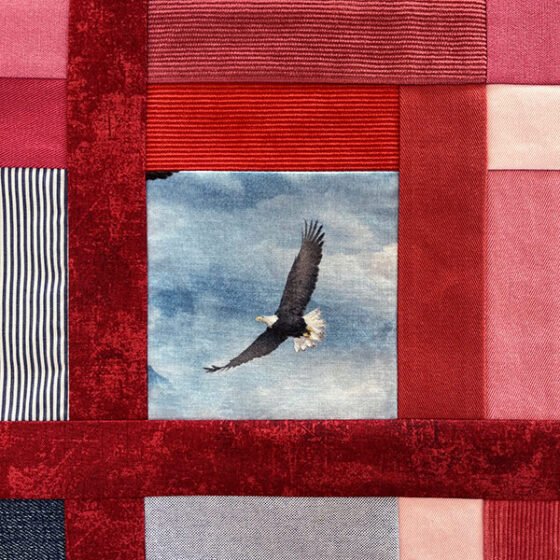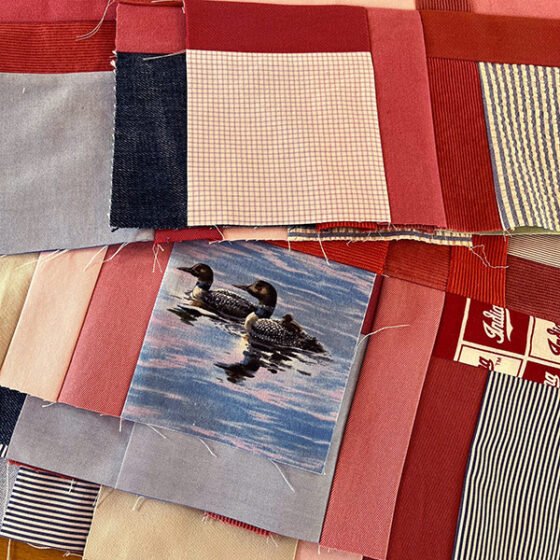 Here are the final quilts in blue and red, followed by some details.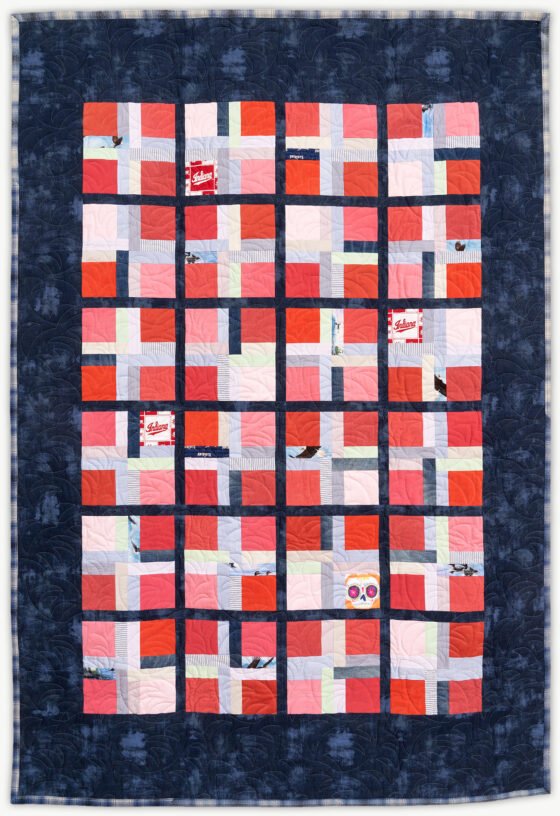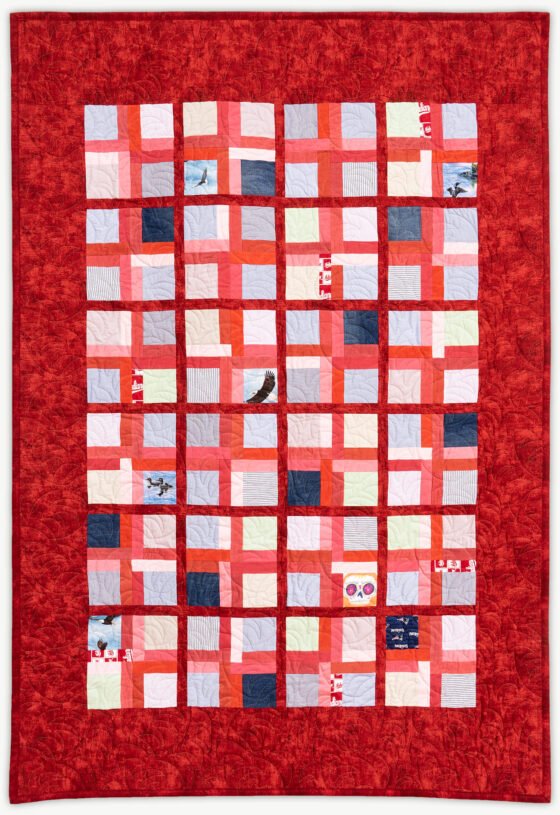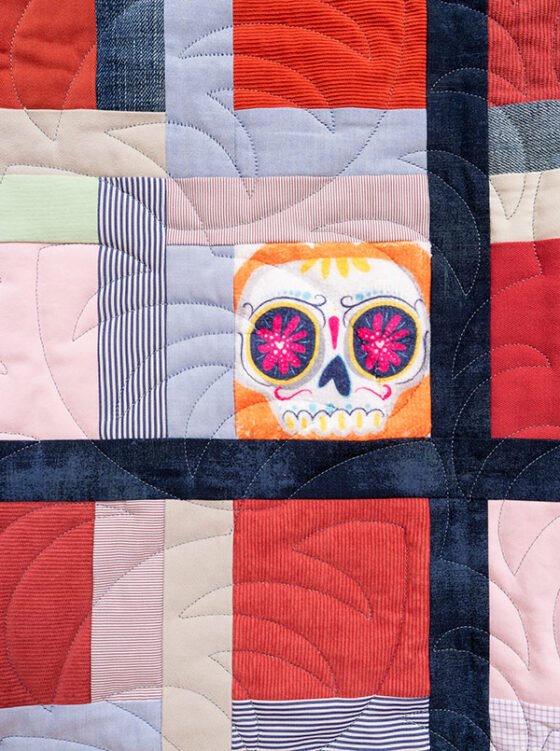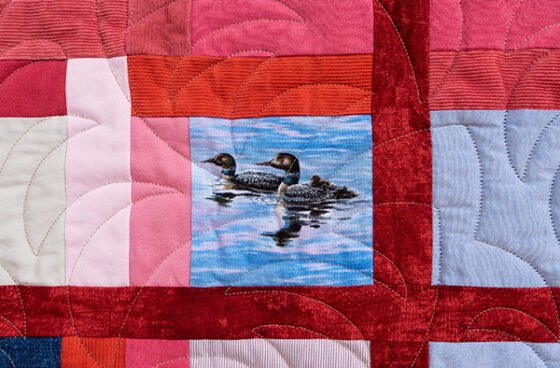 I made name patches for the back of each quilt.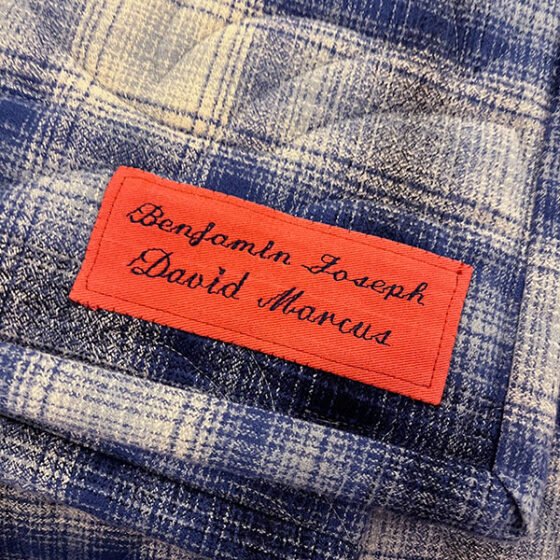 A heartfelt thank you to Christine for working with me on these vibrant, energetic quilts that I know reflects the man who wore them.