When Mia's son, Mike, contacted me to make a remembrance piece in Mia's honor, he was thinking only of something to give his grieving father. Because Mia had loved decorating with pillows, it seemed right to make a pillow for his dad – and with only six shirts to use, I agreed a smaller item would be best.
It was exciting to receive Mia's shirts in the mail because there was a great mixture of vibrant colors and patterns.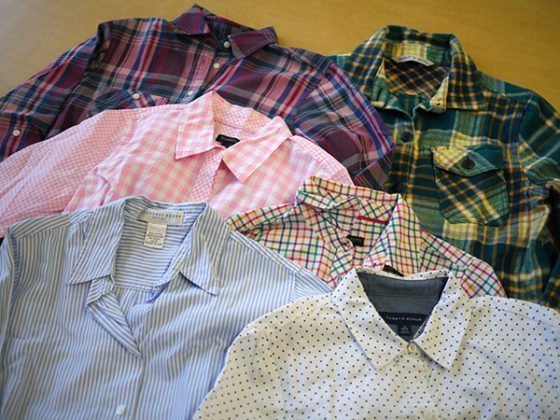 Mia also loved flowers, so we decided a large appliquéd flower pillow would be fitting. Mike called me after his dad received the pillow, and shared how much it had meant to him, having just spent his first Christmas without her.
I was literally composing an email to Mike to ask whether he would like me to recycle what was left of Mia's shirts, when I got an email from him asking whether there was enough left over to make a baby quilt for him and his wife. Luckily there was, and we decided to go with a custom block pattern where I could improvise from block to block, depending on how much of each fabric scrap was left as I went along.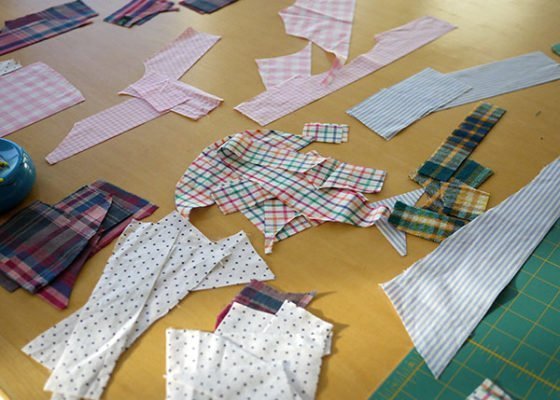 I kept the pieced shapes small to be sure I had enough to cover all 30 blocks.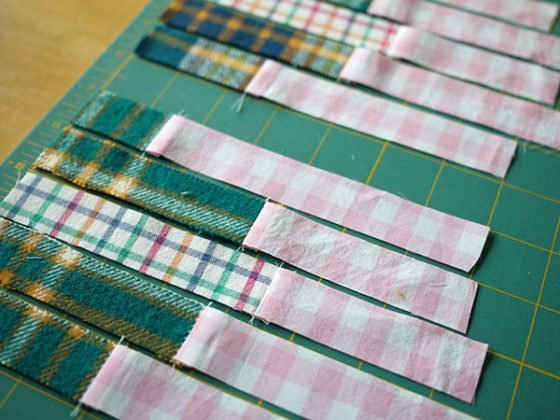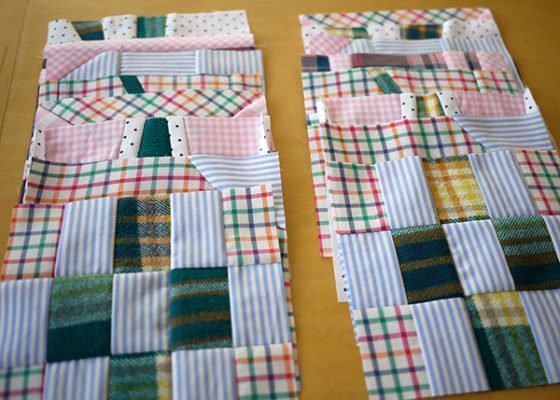 Once all of the blocks were completed, I added an ivory-colored flannel to to border them and the entire quilt.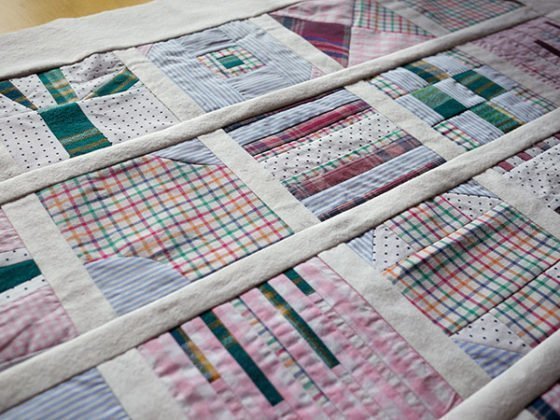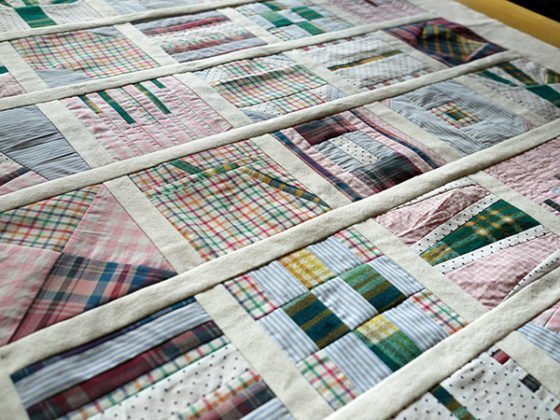 Here is the final quilt with a sweet bubble quilting pattern.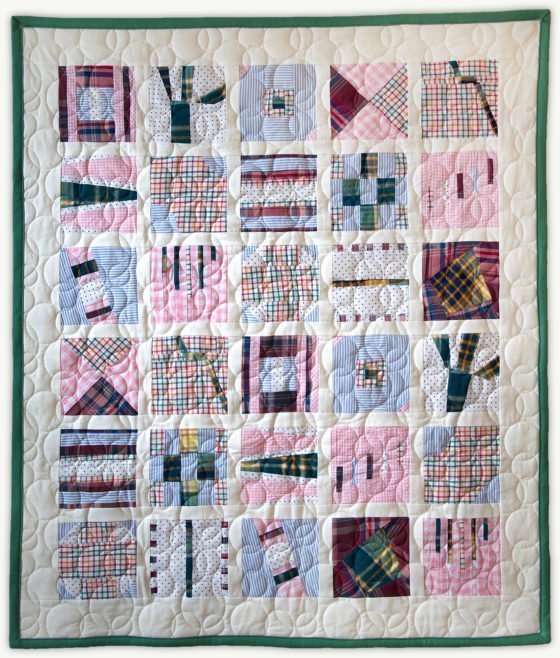 And a detail.