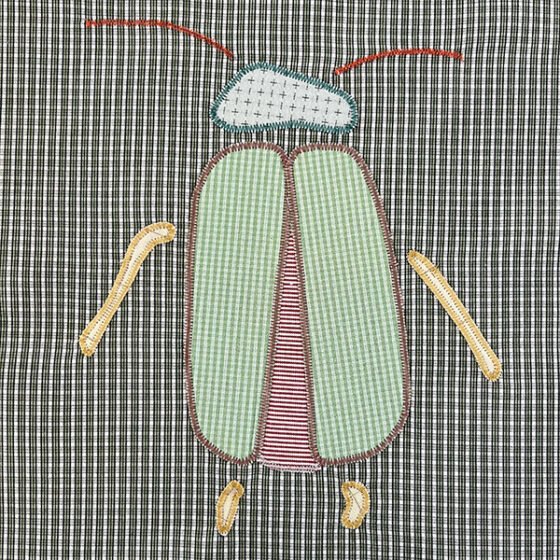 When Deborah and I first connected and began to discuss imagery that would reflect the interests of her late husband Jim, it was hard to know where to begin. Jim not only trained in entomology, specializing in bees and how they perceive the world, but had a myriad of other interests as well: fishing, computers, sci-fi, space, planets, and graphic art. And while I generally gravitate towards abstraction in my designs, I couldn't resist the idea of exploring the world of bugs, bees, fish and the solar system.
Deborah sent Jim's clothing, and I was delighted to see that she had included a shirt with a fish print.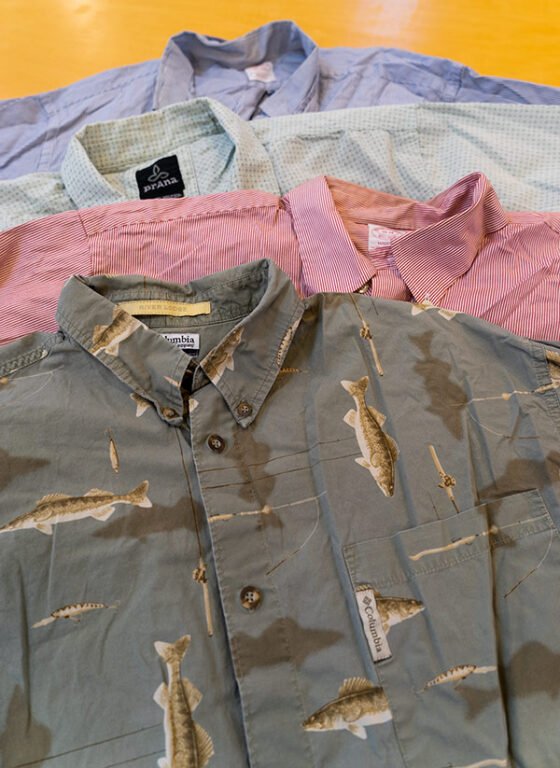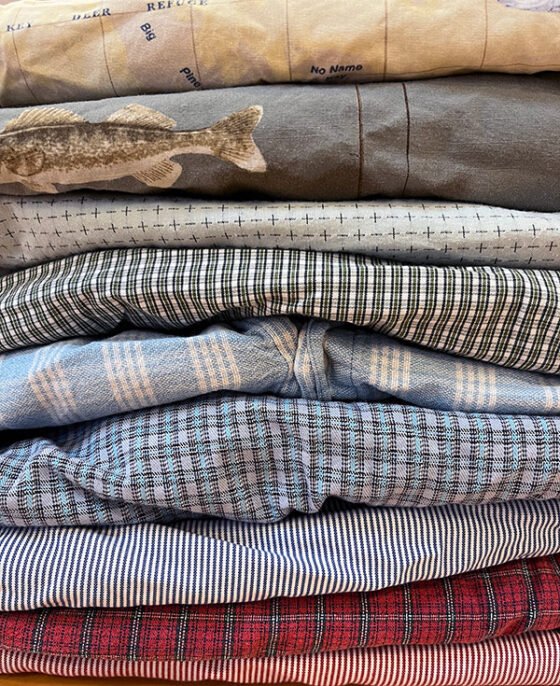 As I considered how to visually express the bug imagery, I knew that cutesy imagined renderings of bees and bugs wouldn't cut it in thinking about a man who spent his life really looking closely at the nature of things. For inspiration, I turned to a book on my shelf entitled, Insects of the World, which has photos and sketches of all types of bugs and beetles.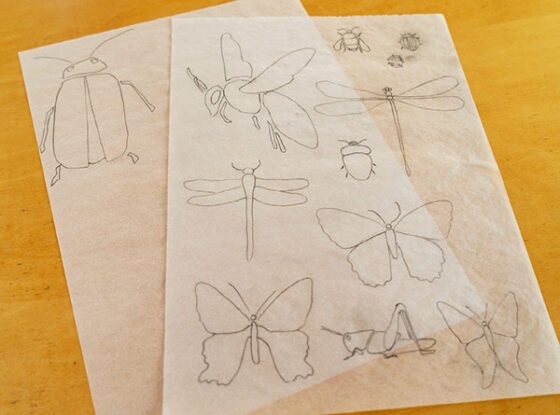 I studied the shapes, sketched them, and then distilled their parts into shapes I would be able to appliqué in fabric.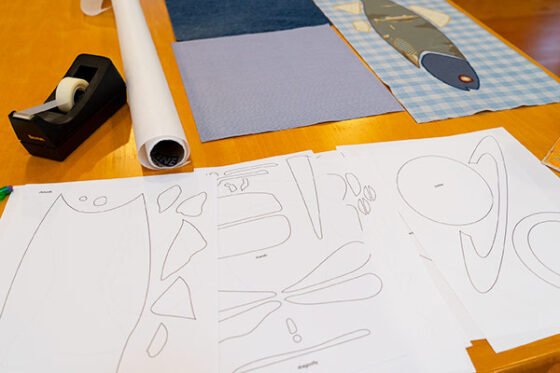 I designed three different fish shapes for the quilt, a trout, a sockeye salmon, and a chinook. There were so many bits and pieces for each one, it was fun to use all different colors and patterns.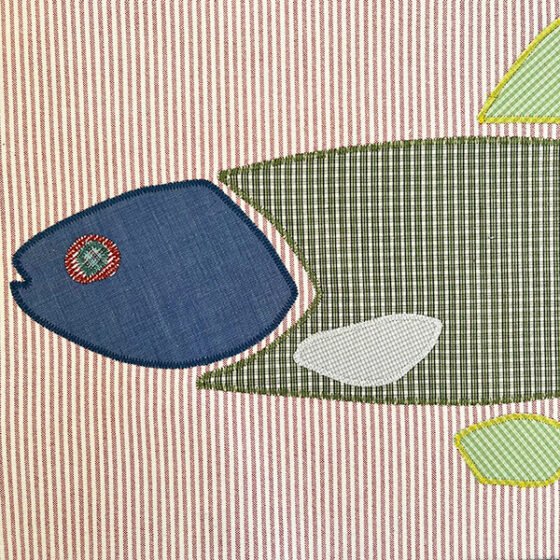 My table has never been so full of creatures!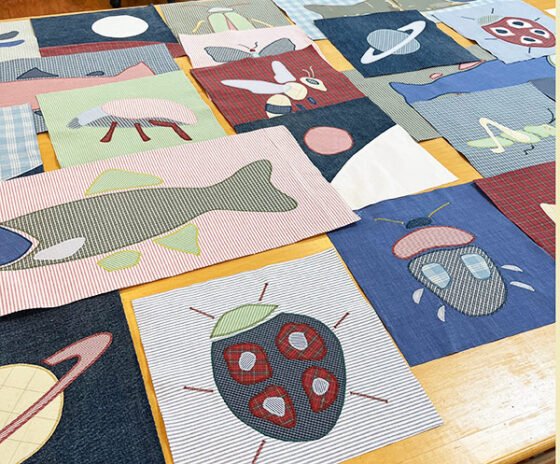 The simple lattice border around each block was made from Jim's khakis.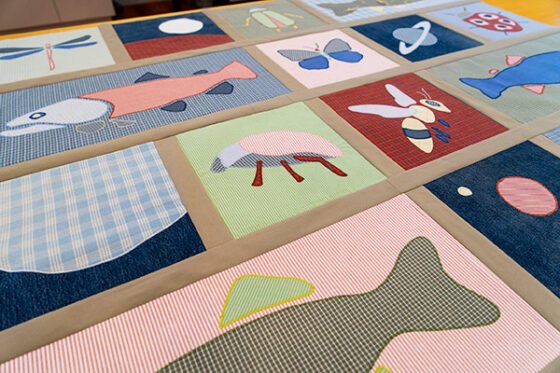 Here is the final quilt, followed by some details. I chose a honeycomb pattern for the quilting as a nod to the bees.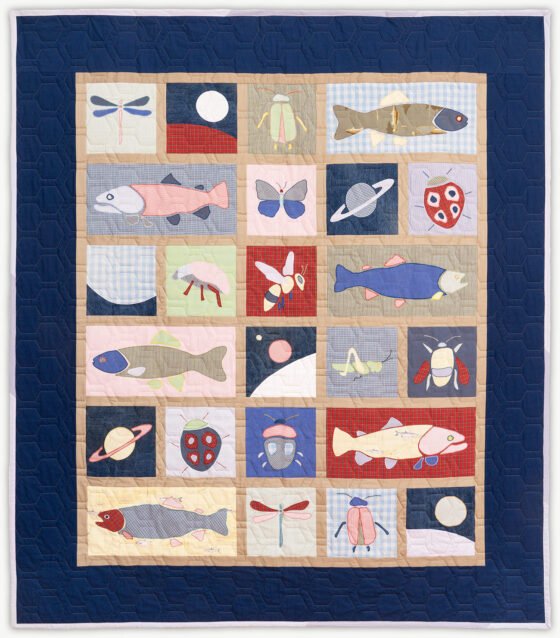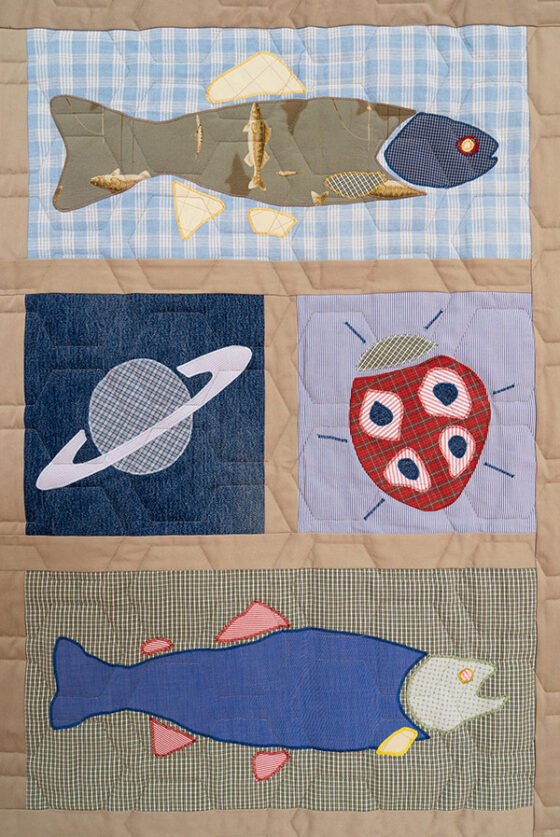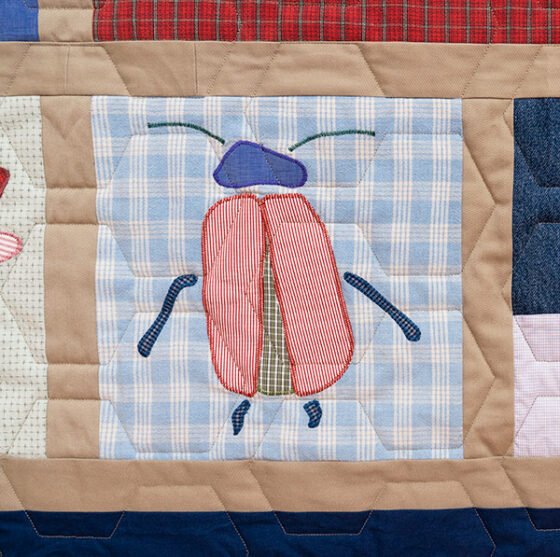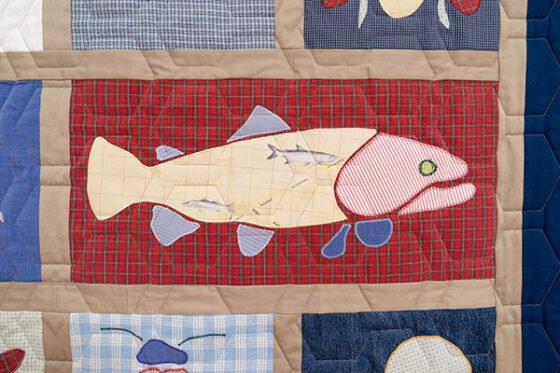 As I was finishing up Jim's quilt, having sent Deborah a few sneak peeks of my process along the way, she called and asked if I could create a second memorial quilt to honor her father James, who had also recently passed away. James had been an accomplished organist and a beloved choir director. We decided to go for a somewhat more traditional feeling to the design on this one, but I was still able to incorporate abstracted musical symbology.
James had a great collection of plaid shirts.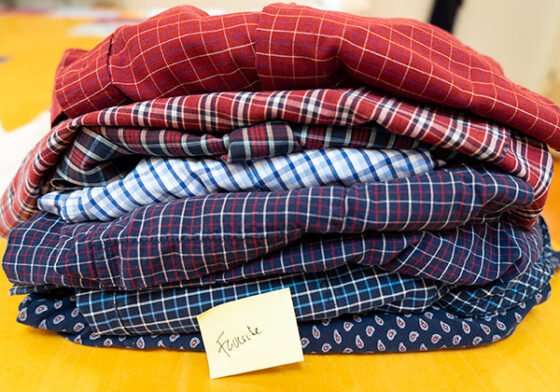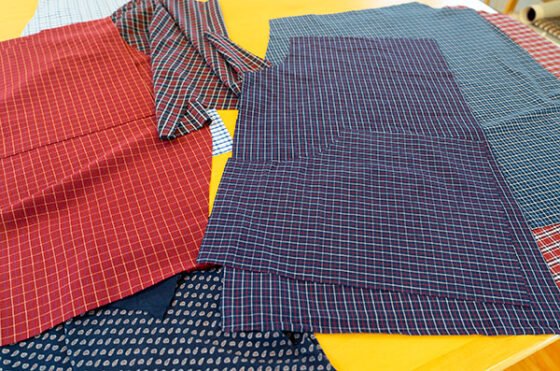 The red block at the left has five stripes, symbolizing the staff in musical notation.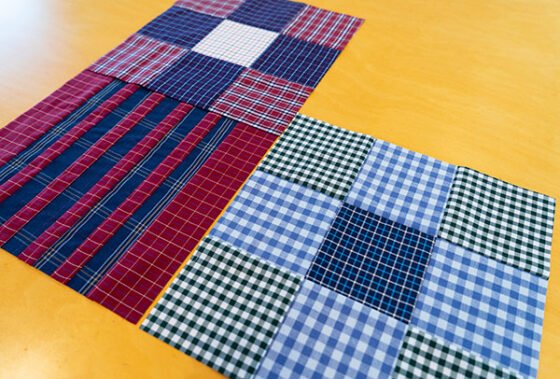 Creating a random feeling of how shape and color are dispersed across a quilt takes a lot of figuring.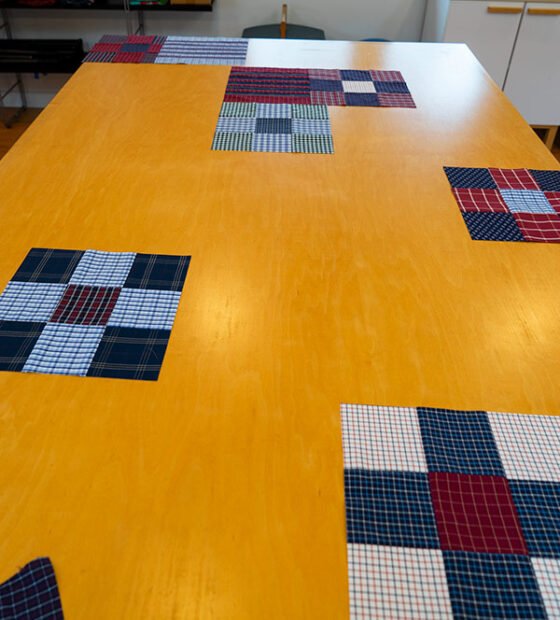 Here is the final quilt followed by some details. The quilting pattern has some loops reminiscent of the treble clef symbol.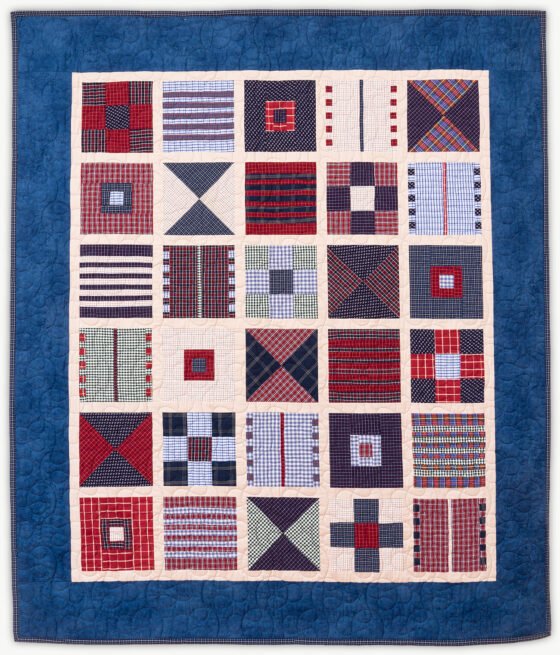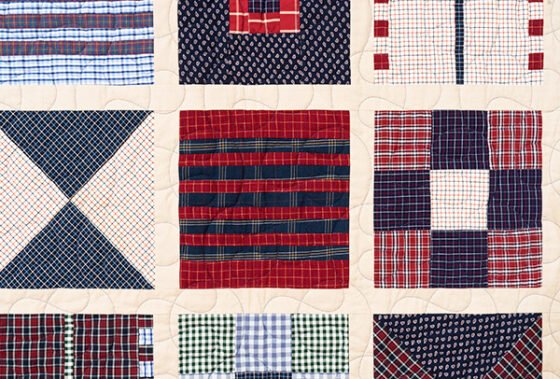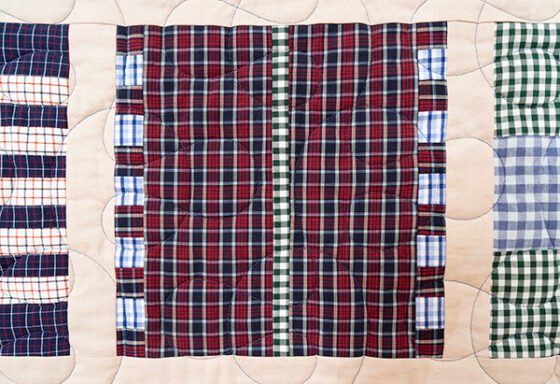 Many thanks to Deborah for her courage during this incredibly challenging time of loss.