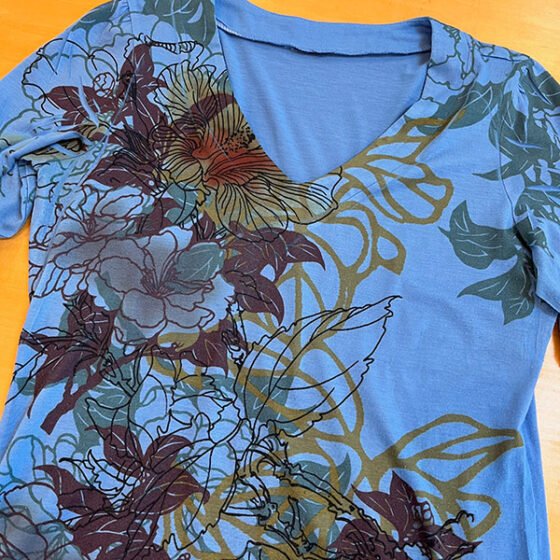 How can you not love a career librarian? We owe a heap of gratitude to the keepers of our books, of which Olivia was one. Olivia's daughter Katherine reached out from her home in Belgium to ask about having a memorial quilt made with Olivia's colorful shirts. Olivia died in August 2022. Katherine shared stories of her mother's passion for reading, her love of gardening, and her interest in star-gazing. We also shared a laugh about the way both of our mothers would give us the blow-by-blow on the bird activity in their yards.
Katherine sent Olivia's shirts, and they were colorful indeed. Many of them had these lovely paisley-esque prints on them that added interest when I started cutting out the quilt pieces.
There were also plenty of bright solids to offset the prints.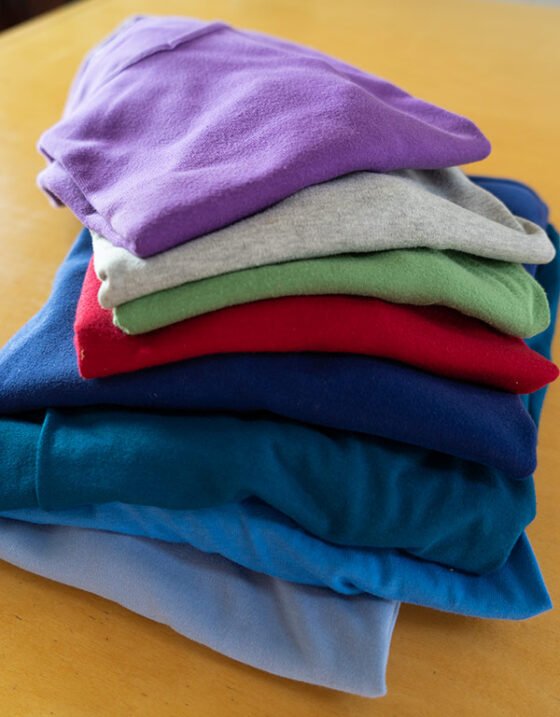 When it came to deciding on a design for the quilt, a bookshelf theme was the obvious choice. And what a lively bookshelf it became!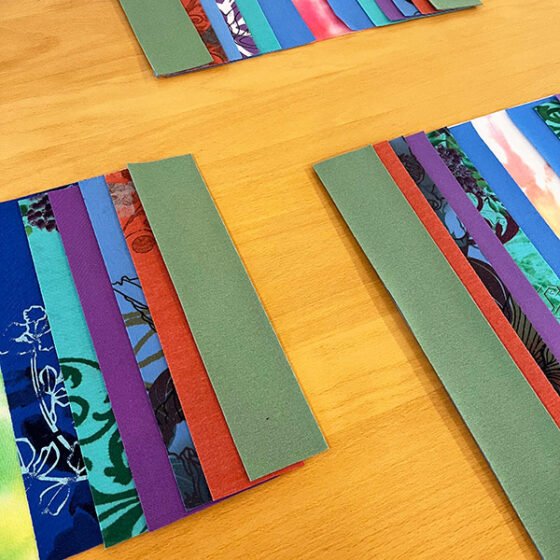 All of the jersey fabrics had to be stabilized with a thin backing so the overall quilt stayed straight and aligned.
It was nice to have the solid colors to alternate between the prints.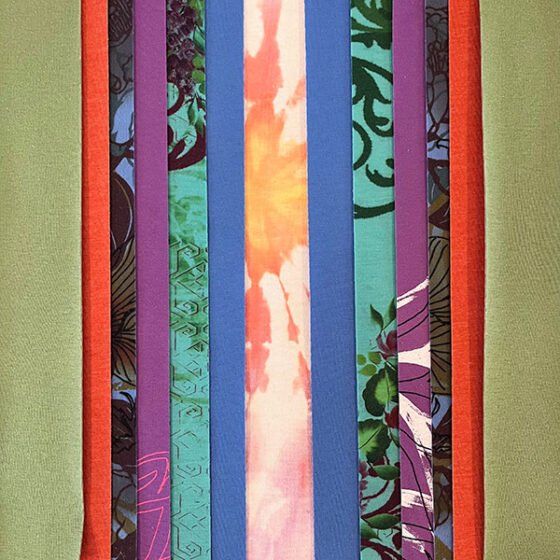 Commonly, a bookshelf stacks the smaller books higher up and the larger books lower down, so that is how I structured the quilt.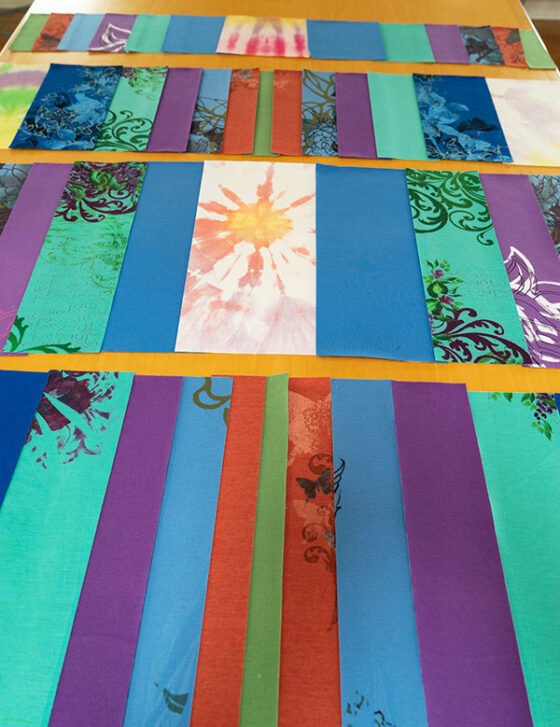 There were only two dark blue shirts, but that was just enough for the actual bookshelf sections.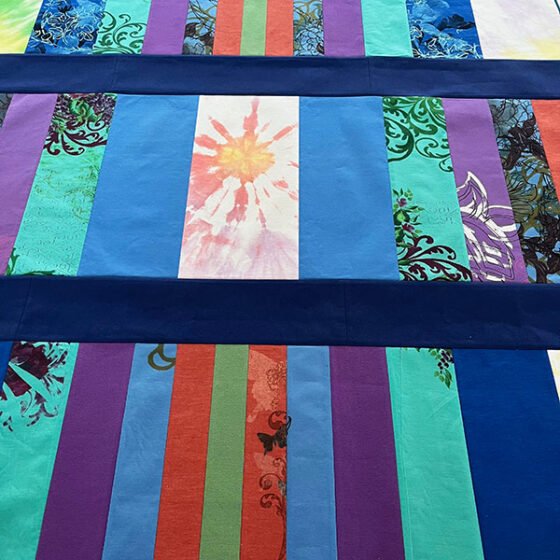 Here is the final quilt, followed by some details. I chose a floral quilting pattern as a nod to Olivia's love of nature and gardening. There are even a few birds hidden in the quilting pattern if you look carefully!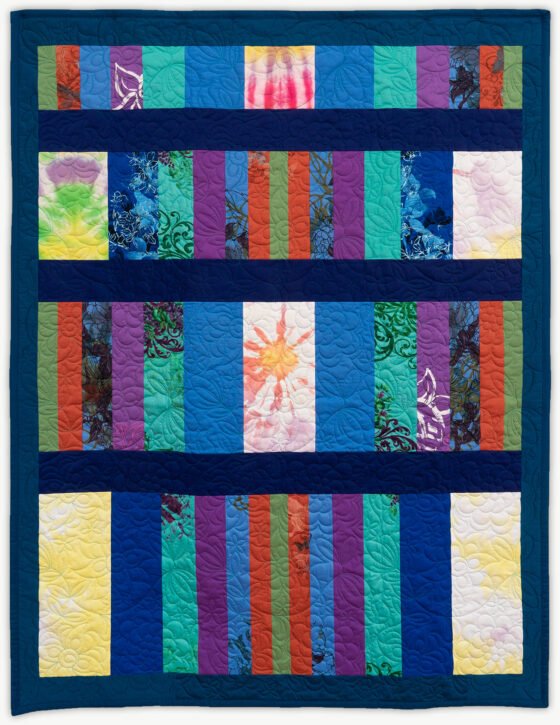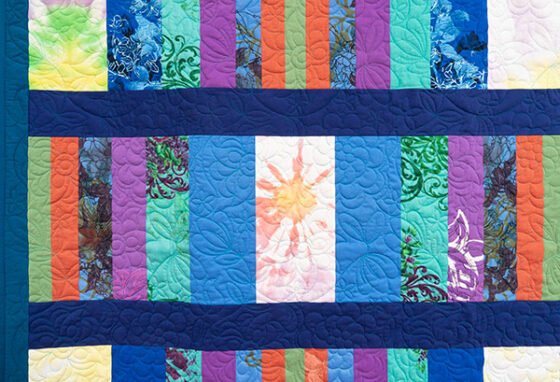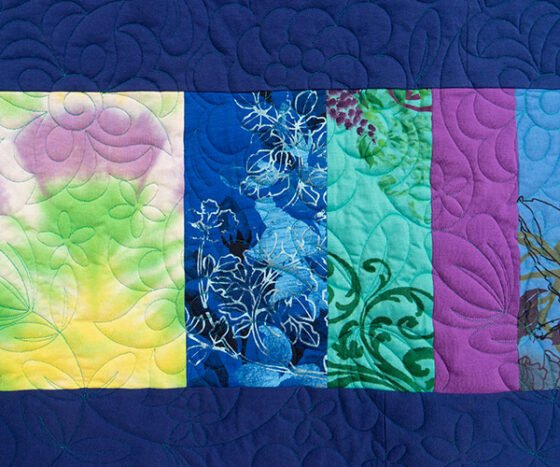 A heartfelt thank you to Katherine for sharing her memories with me of her amazing mom, Olivia.