A feeling of deep loss is being felt in the wake of Jack's death just over a year ago. As a beloved husband and father of four adult children, Jack was known for his wry wit, razor sharp intellect, and intense love for his family and friends. As a professor of constitutional law at Georgetown University, he also challenged many young minds to keep our government serving the people of this country in a lawful and compassionate fashion.
Jack's daughter, Quin, gave me a box of her dad's clothes to be made into a queen size functional quilt. A few items held special meaning for her which she relayed to me as we discussed Jack's life. The red tie on the left commemorated the year he graduated from college. The navy robe spoke to the many sabbaticals he took to teach law in different countries – China, Mexico, Lebanon, to name a few – and the cream-colored chinos were his signature, everyday garb.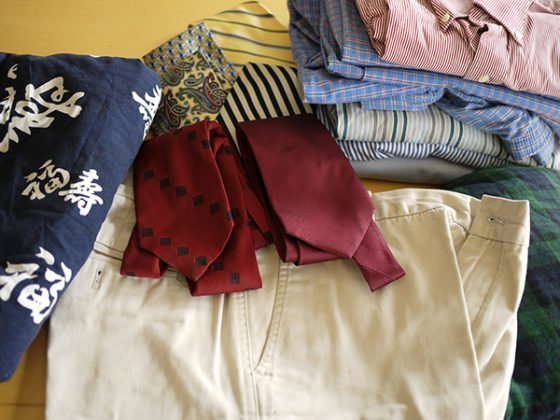 Quin liked the simplicity and formality of my Blocks quilt pattern, and so I began prepping all the pieces.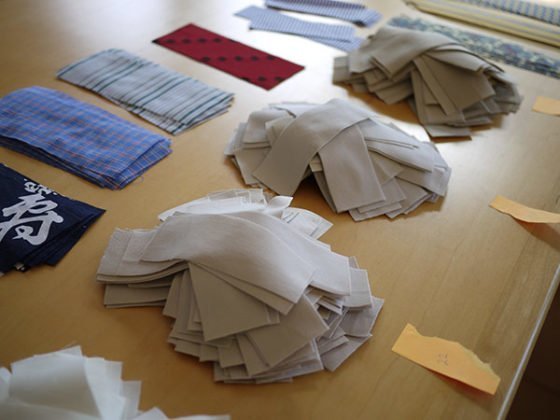 I started by laying out the centers of each block.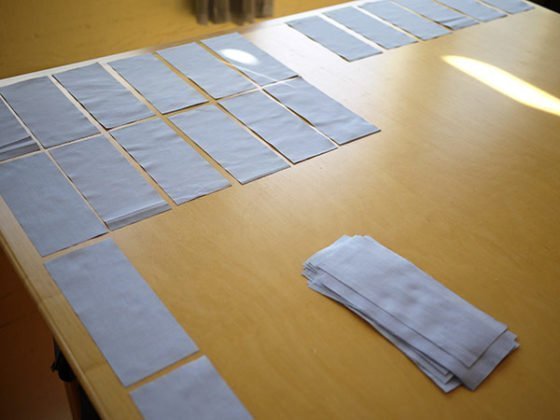 Since Jack's chinos held the most meaning for Quin, and there were four light-colored pairs, those became the block borders.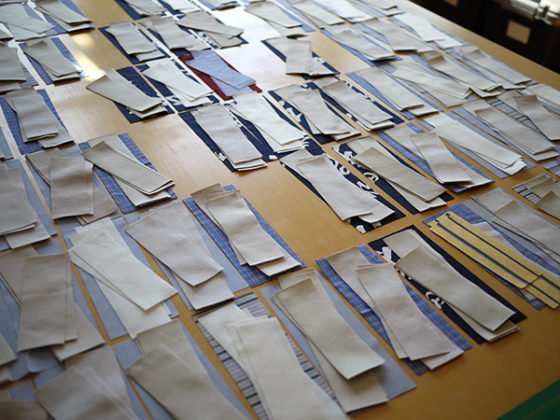 And because I had designed the special placement of each fabric within the overall design, the blocks had to be kept in order as I sewed them together.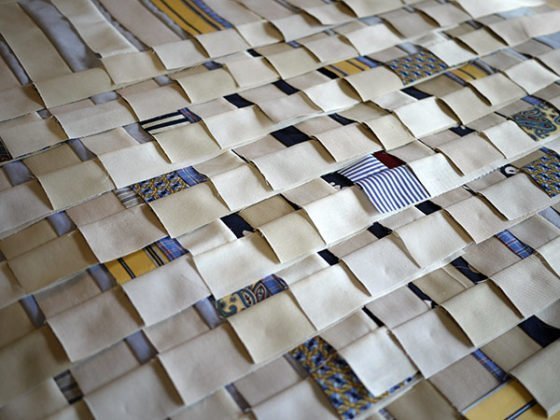 I really liked how the Chinese lettering of Jack's robe was individually framed from block to block.
Jack's red graduation tie needed prominent placement, so naturally, it became the center of the quilt.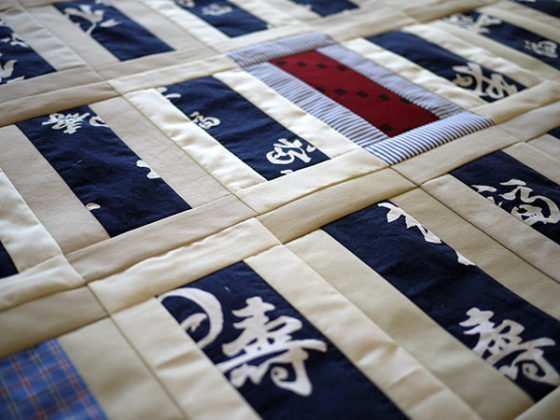 The few ties with yellow and gold acted as an intermittent perimeter to the central blocks.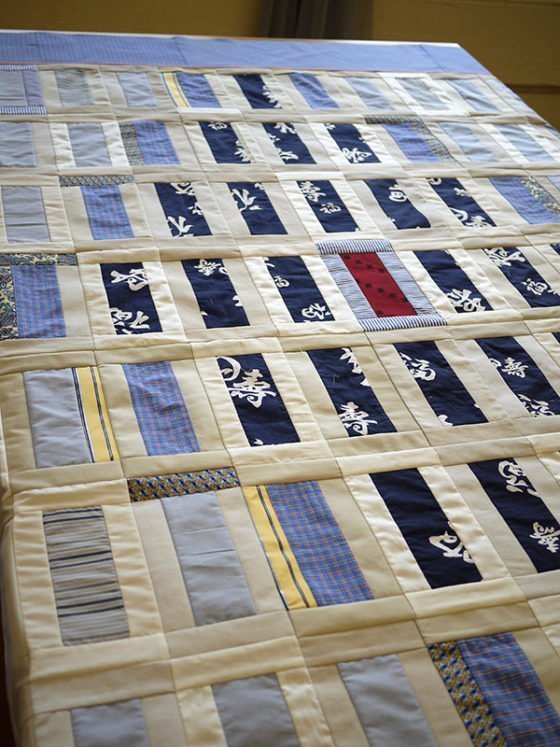 Part of what I was thinking about as I designed the layout of the quilt was how to abstractly express the power of Jack's intellect and wit. My working title for this quilt was Jack's Theory, but I ended up wondering if it sounded too scientific for a professor of law. I finally landed on Jack's Legacy, but in the end there's no way to capture the magnitude of a human life in two words. Here is the finished quilt, followed by a detail.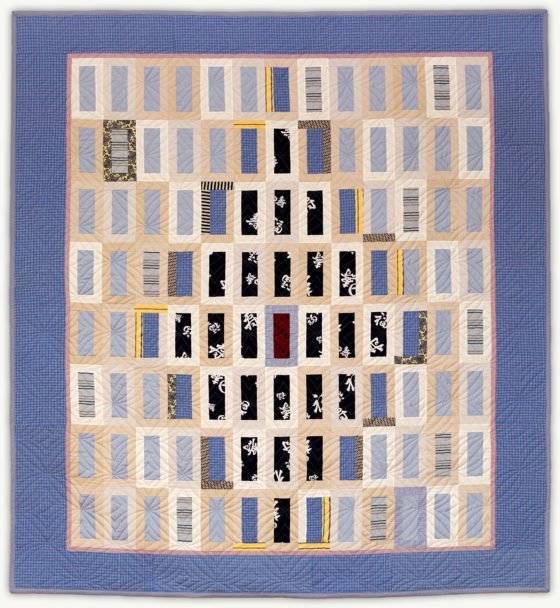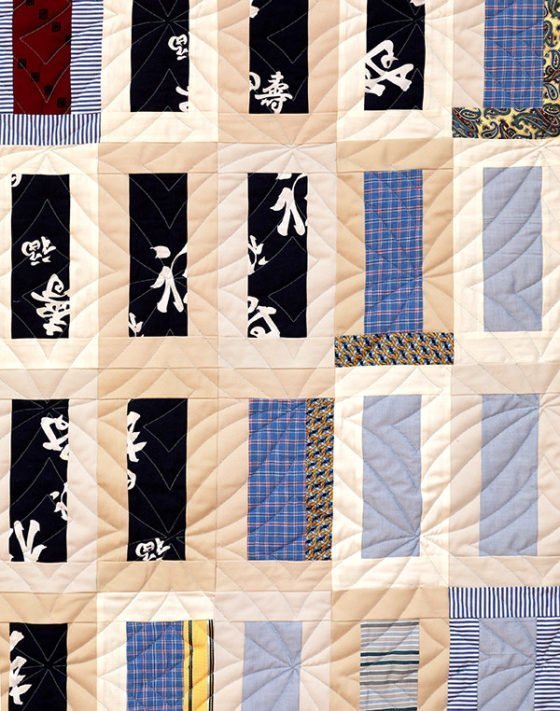 Much gratitude to you, Quin, for allowing me to create this tribute to your amazing father, Jack.