When I first met Kat's daughter Kelley at my studio, her grief over her mother's death was fresh and palpable. A beloved wife, mother, and grandmother, Kat's death left a deeply felt hollow in the family that Kelley wanted to soften with a set of memorial quilts. The quilt recipients included herself, her two daughters Hannah(9) and Eryn(15), her newborn nephew Lincoln, and her father Craig. (This blog post will highlight the grandchildren's quilts, the following blog post will focus on Kelley's and Craig's)
Kelley had done some helpful thinking around grouping Kat's clothing for each of the quilts, and she had all of the garments bagged separately when she brought them over to my studio. As is often the case with a "family" of quilts, we chose to make all six quilts with the same quilt pattern, knowing that the individuality of each one would emerge with the different combinations of fabric groupings.
I started out with Hannah's, the vibrancy of the pinks and magentas drew me in.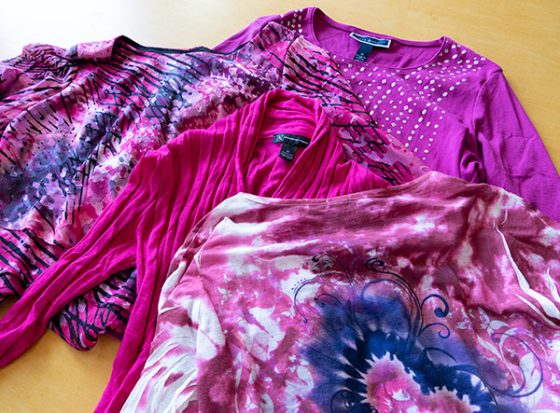 And the butterflies, of course.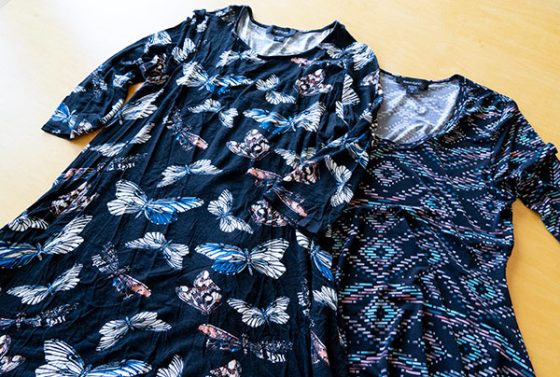 Kat wore a lot of black clothing, and Kelley did a nice job of pairing it with colorful accents which helped a lot as I began my fabric placement plan.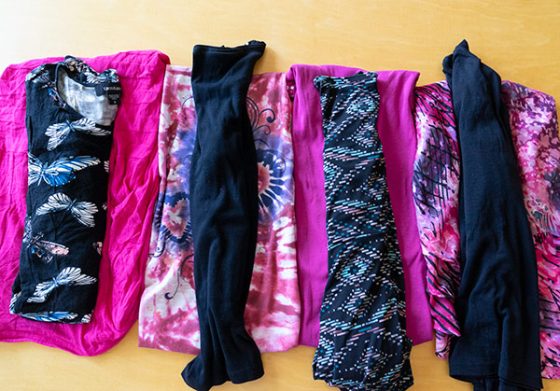 Not a surprise that I grabbed the hot pink sweater and the butterfly dress for the first quilt blocks.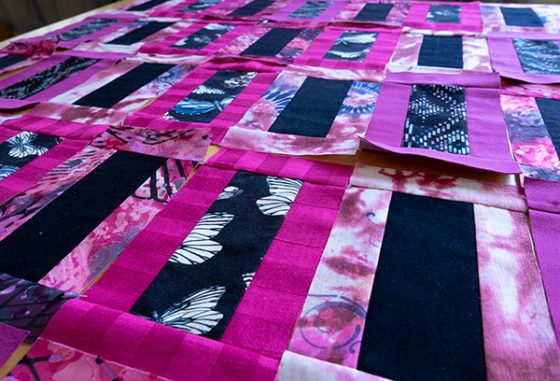 Luckily there was enough leftover of the butterfly dress for the inner border.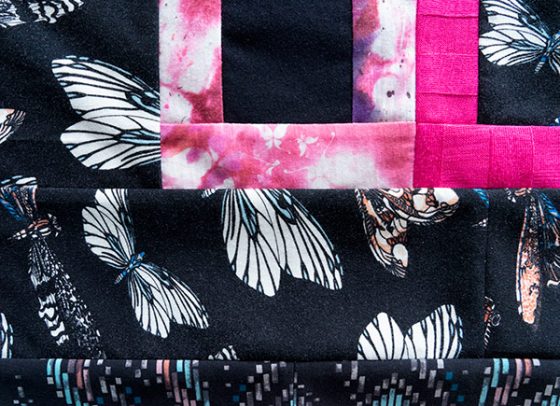 The hot pink sweater didn't make it all the way around the outer border, so it took up the sides while the rest of two of the black fabrics capped the top and bottom.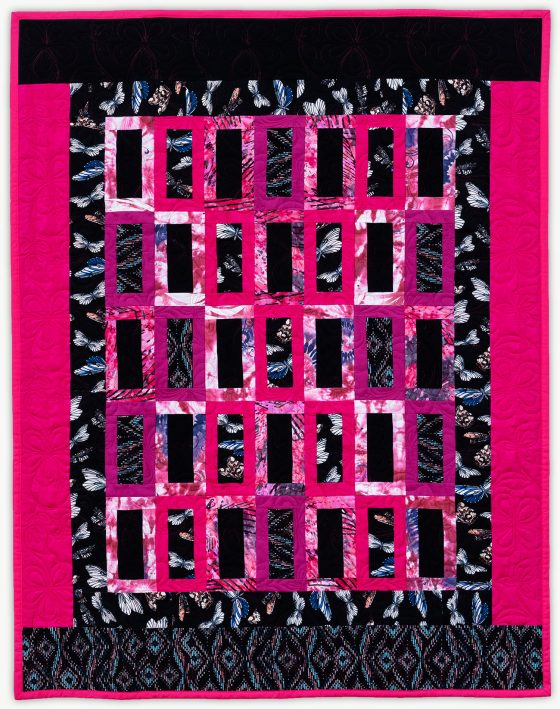 Here are some details.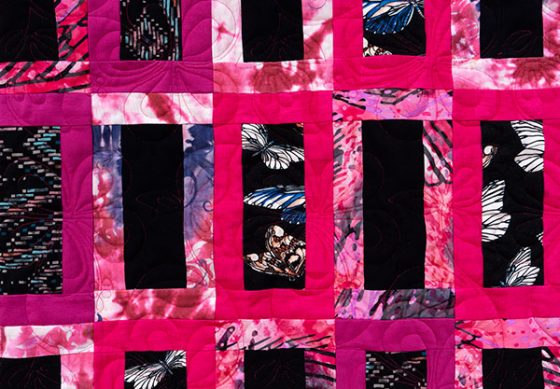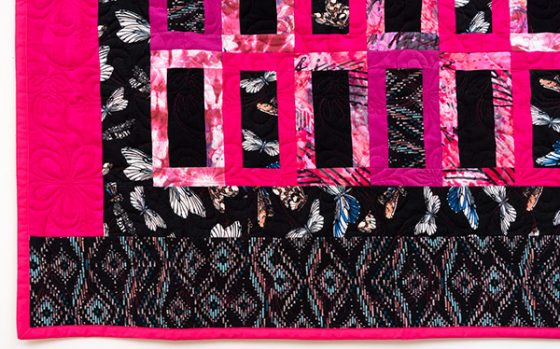 Next came Eryn's quilt, again with a lot of black, highlighted by pops of blues, greens, and white.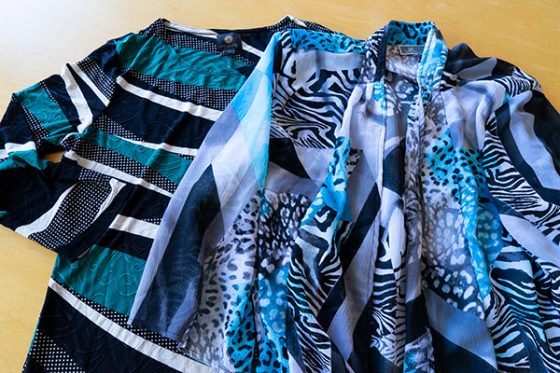 Eryn had told Kelley that just a little pink would be nice, too.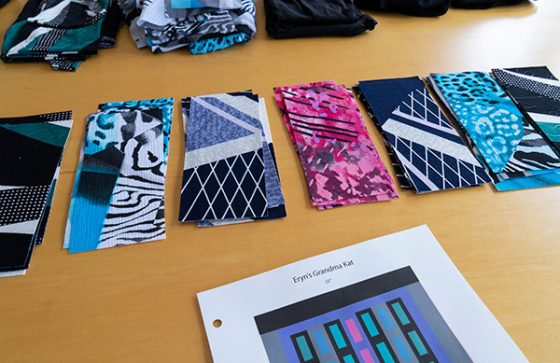 The patterned dresses gave me lots of options for individual framing.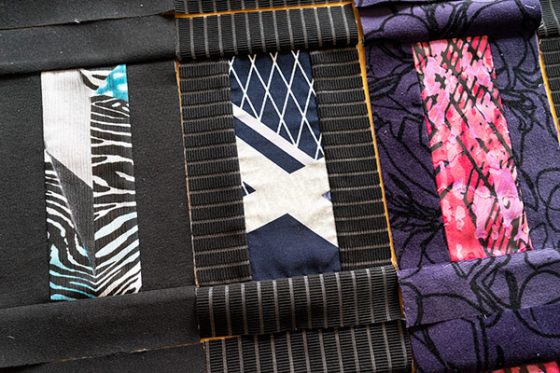 The "little bit of pink" became the center line of blocks.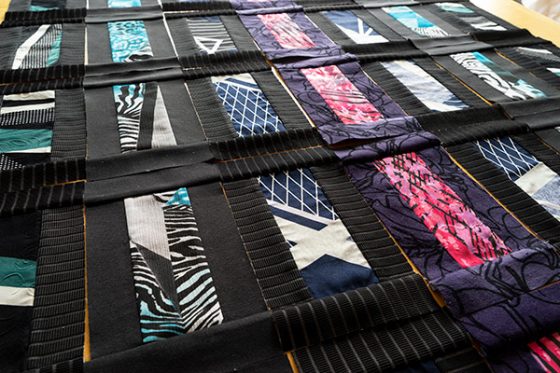 Here is the final quilt followed by details.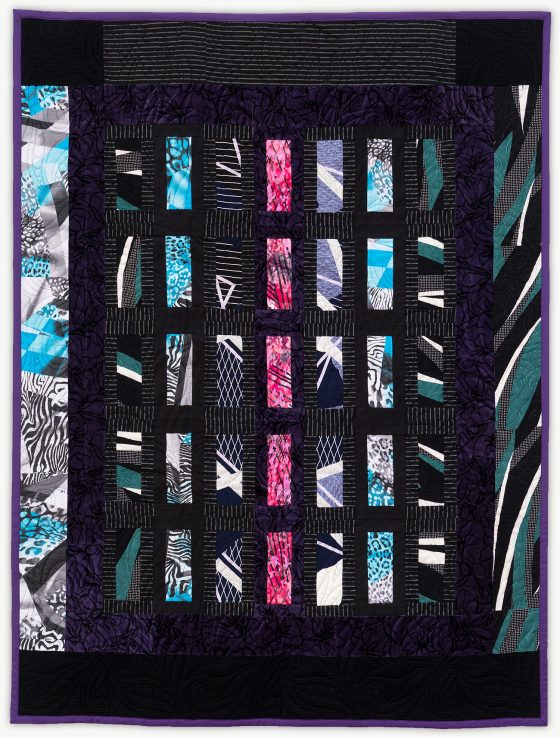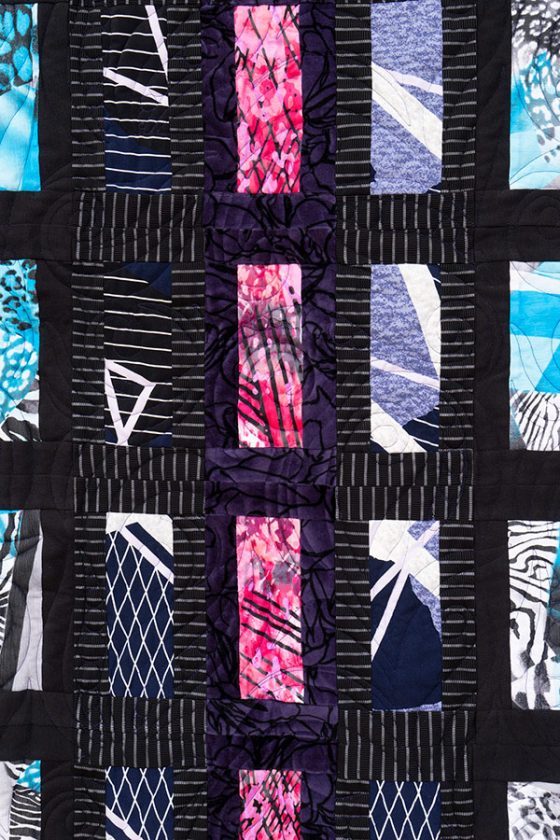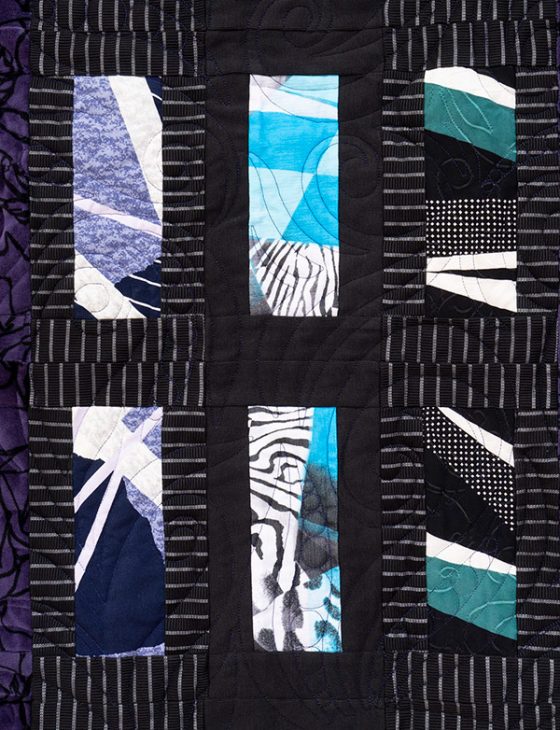 I made Baby Lincoln's quilt next. Kelley had asked for this blue shirt to be included as it reminded her of the color of the sky in Kat's beloved New Mexico.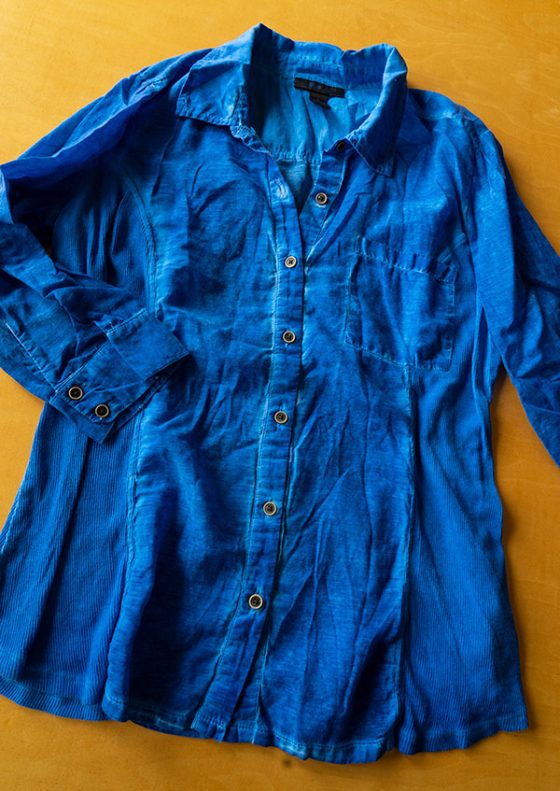 Her grouping of the rest of these muted blues made for a beautiful color palette.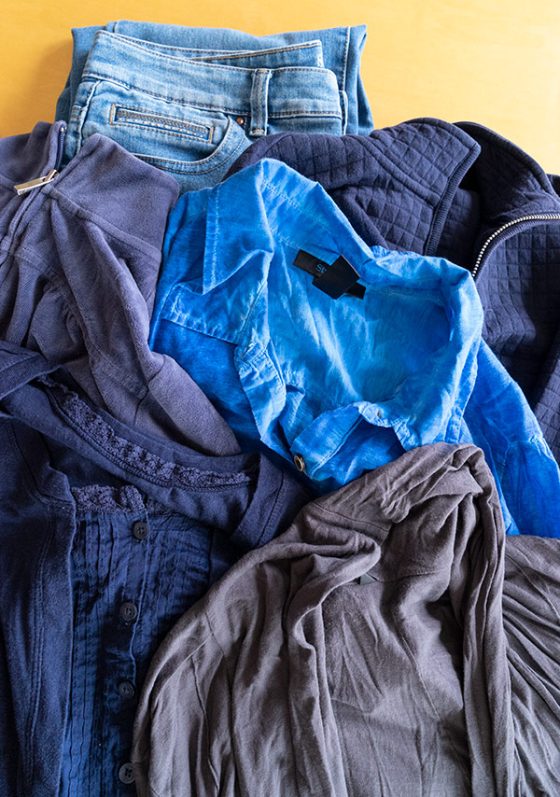 And the striped and textured clothing made for striking accents.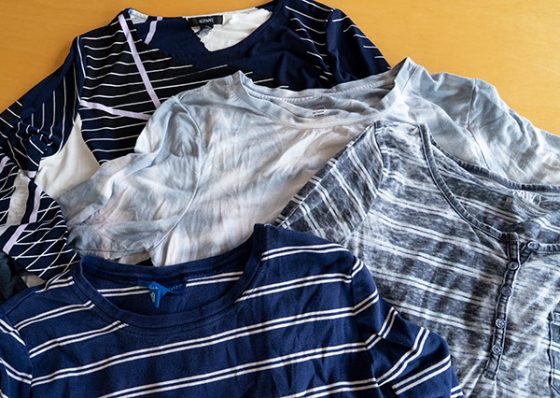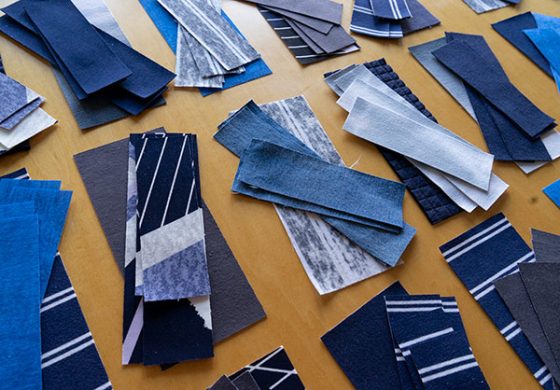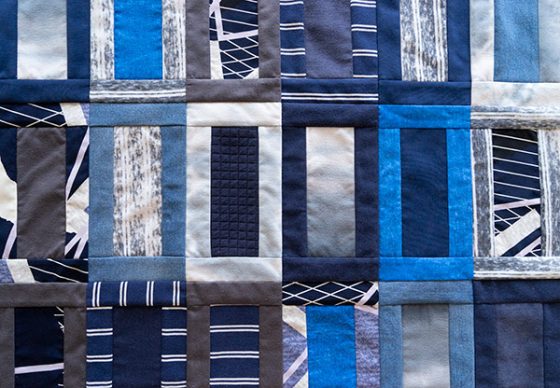 It was fun piecing together a mixed array of what remained of all of the solid fabrics for the double border.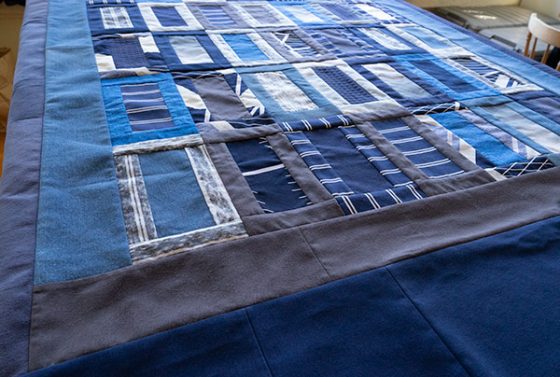 Here is the finished quilt with details. The ombre-dyed section of one of the shirts made for a cloud-like form at the top of the quilt.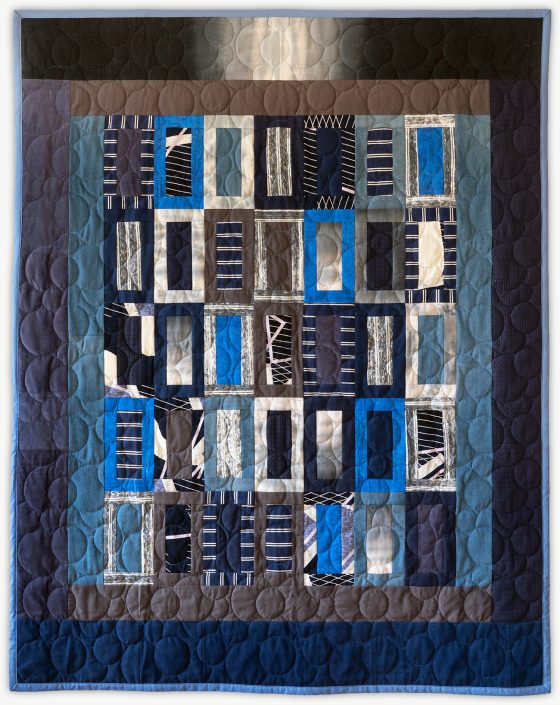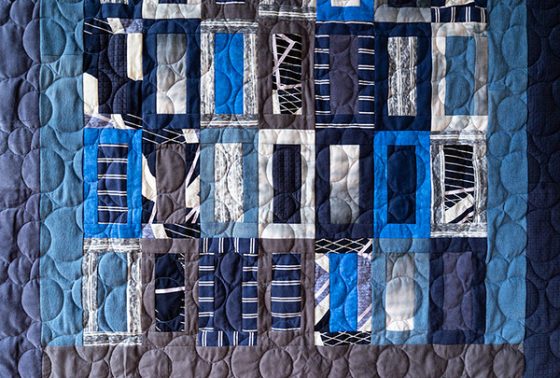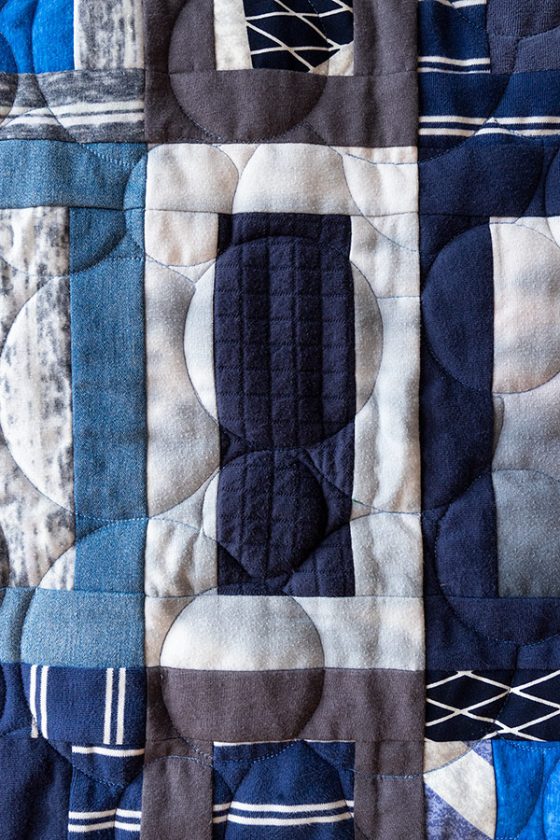 Stay tuned for the second of this two-part post which will highlight Kelley and Craig's quilts.