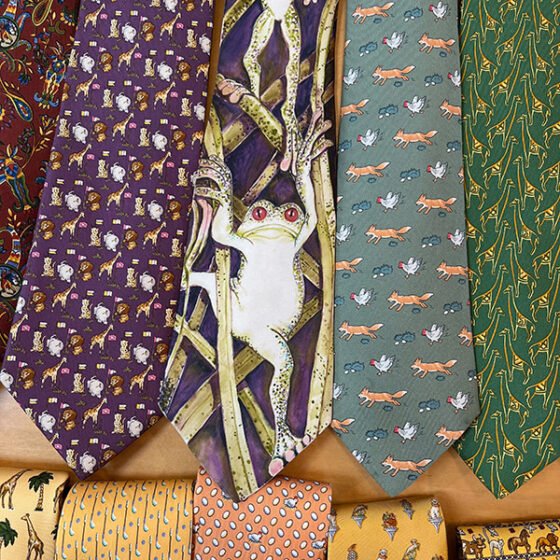 When it comes to making a memorial quilt from a man's shirts and ties, I would say the majority of my clients opt to have them combined together within their quilt – not so with Clifton's quilts. Clifton's wife, Sheridan, was clear that for the two quilts honoring her beloved Clifton, she wanted one to be made with only ties and the other with only shirts. For a full-size quilt, I was initially a little nervous that there would be enough tie material to work with, but I was quickly reassured as soon as I opened Sheridan's box and the ties kept coming and coming!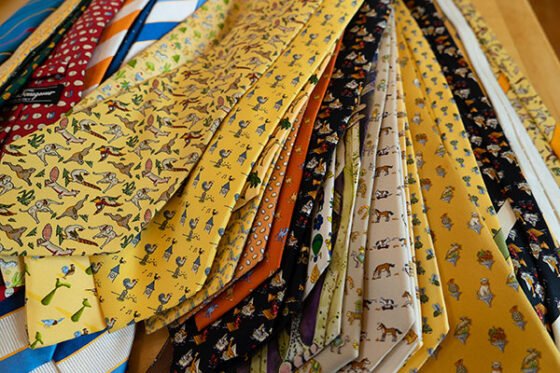 Organizing all of the ties by color was essential in getting a handle on what I had to work with.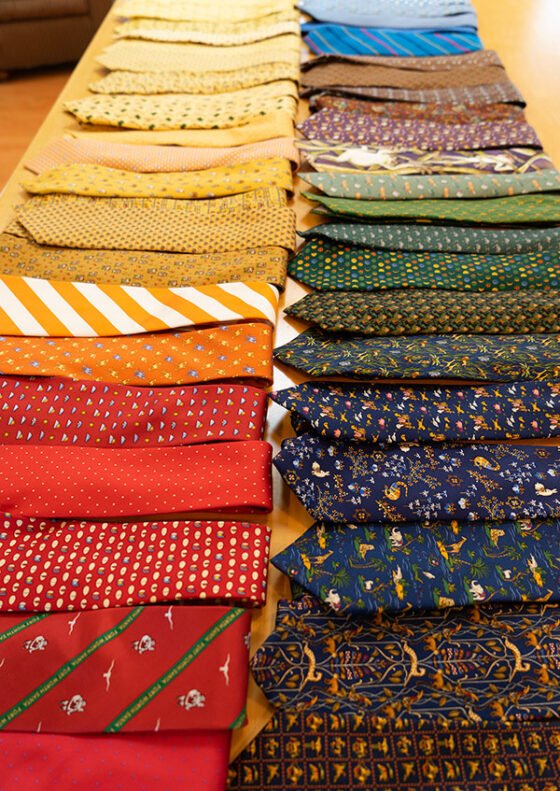 Once we had established the quilt design, in this case a version of the Bowtie pattern, then came one of the more extended fabric prepping sessions I've done for any quilt. The process of deconstructing a necktie calls for patience and a careful hand. Once the tie has been opened flat, I then figure out how many cut pieces it will produce. It also needs to be stabilized as the silk is quite fine and cut on the bias.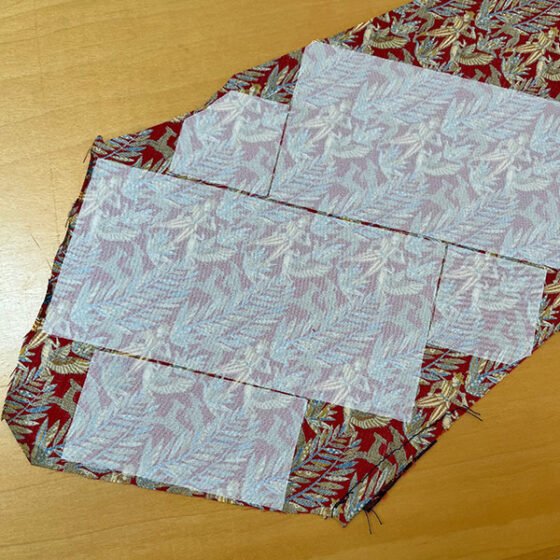 One of Clifton's favorite colors was light yellow, and his tie collection was a great example. Nearly half of his ties had a yellow background, and so the background of the quilt became yellow as well.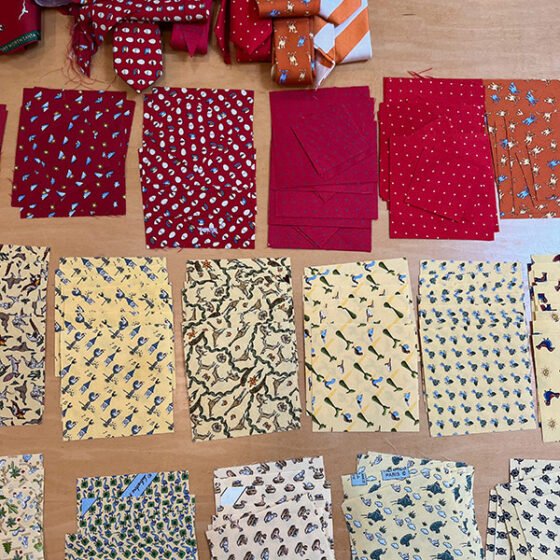 With hundreds of cut pieces to keep track of, I had to be very methodical in my sewing process.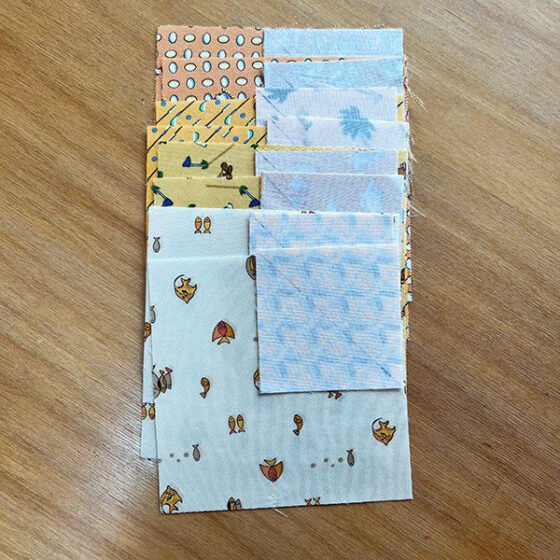 It was impossible to lay out all the pieces for the whole quilt at once, so I worked quadrant by quadrant.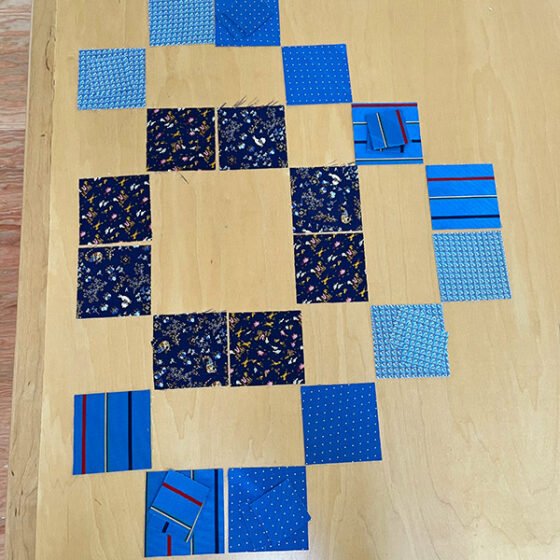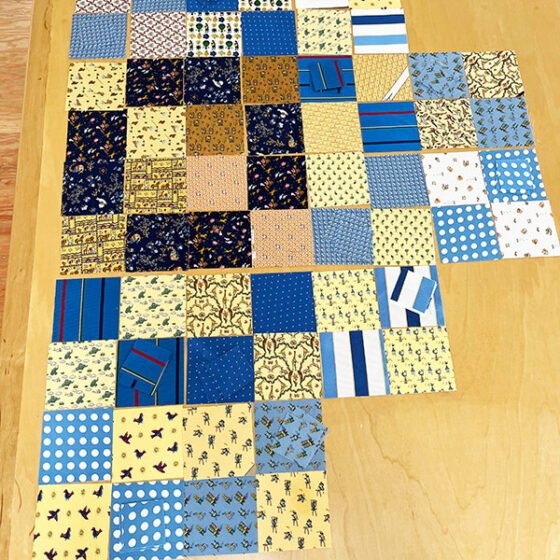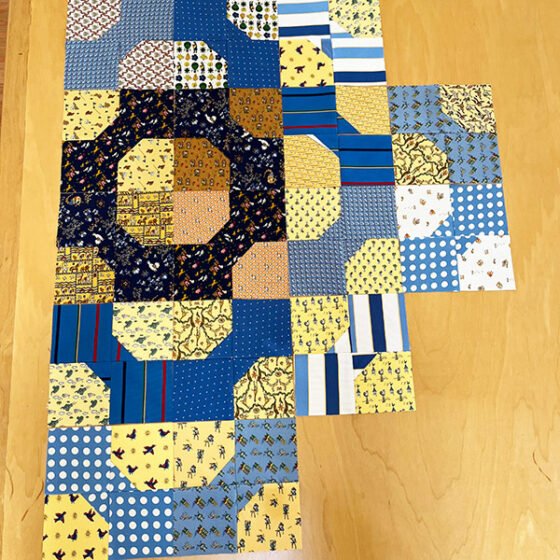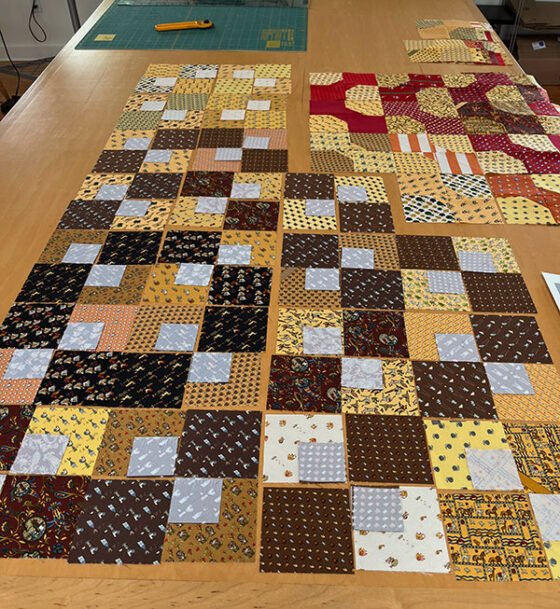 With so many different colors to work into the design, I was glad to have all the yellow fabric to unify it together.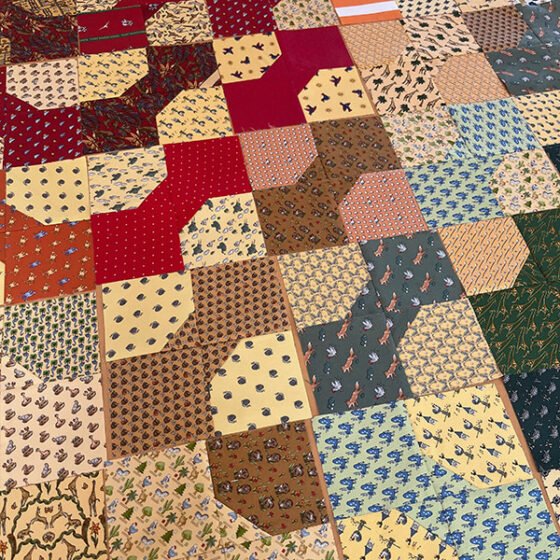 And of course I just loved Clifton's frog friends.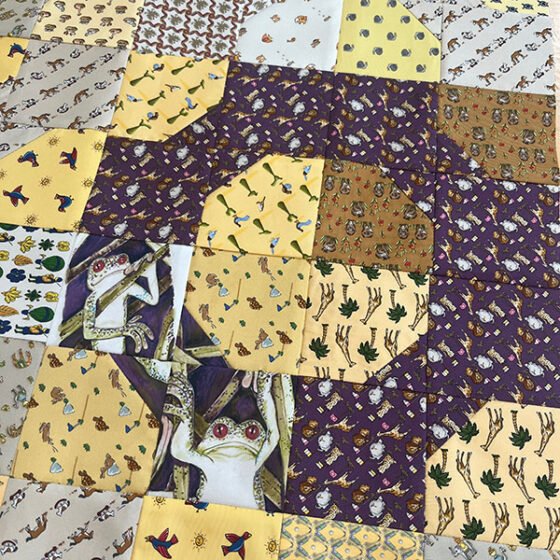 I chose to place the reds at the middle of the quilt for a warm center.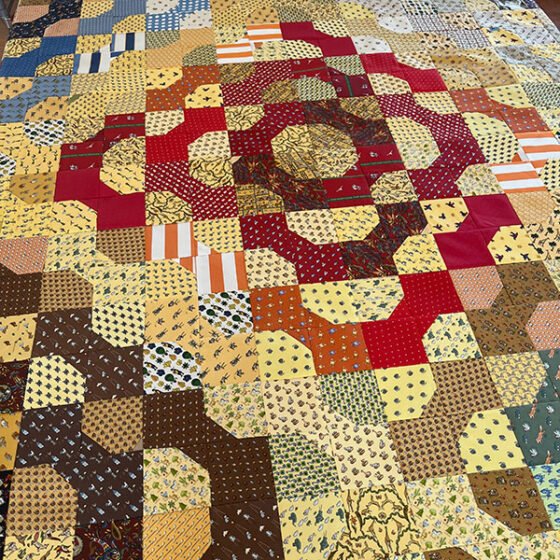 Here is the final quilt, entitled Clifton's Hole-in-One-1. Clifton was an avid golfer and not only made a single hole-in-one during his time on the green, but eight!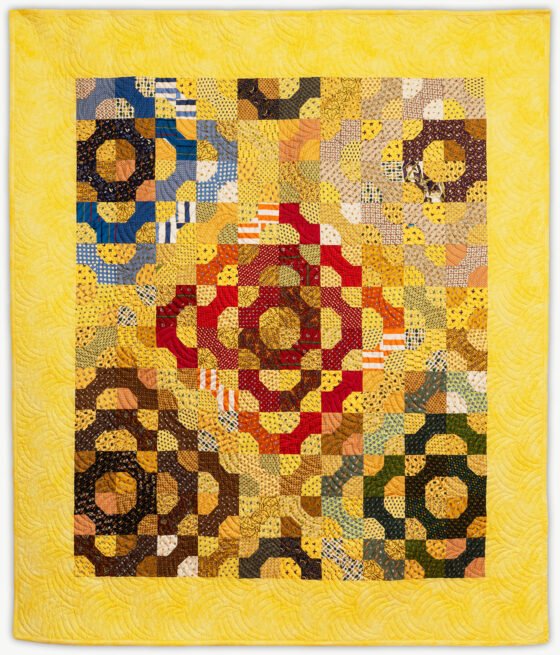 Here are some details.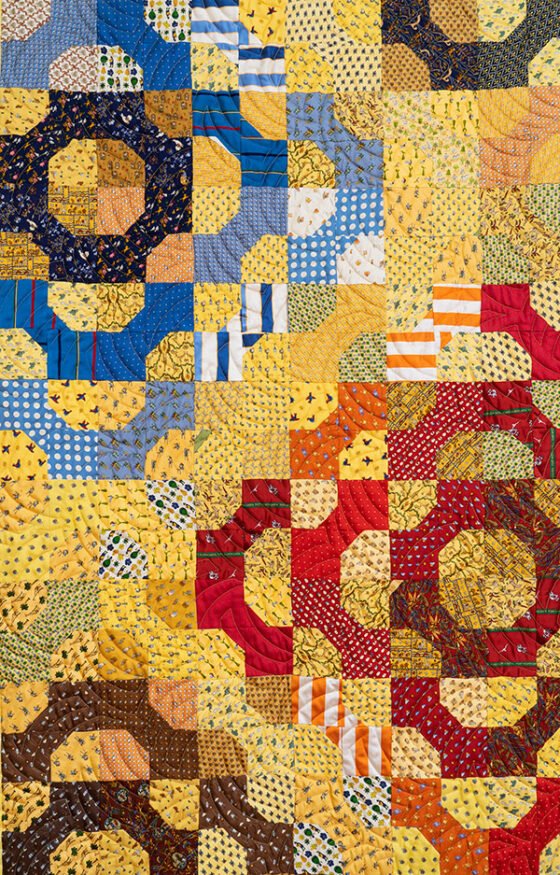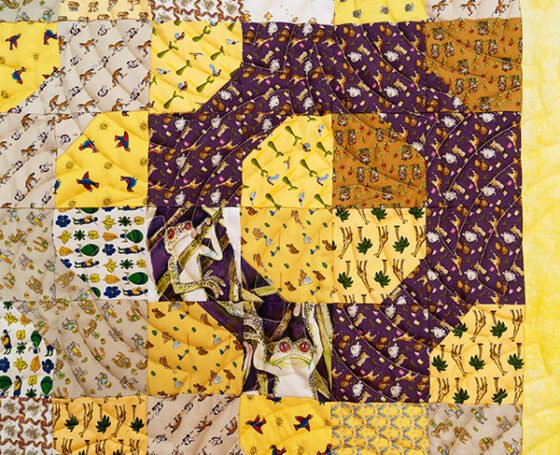 Clifton's beautiful shirts were no less amazing to work with than his ties for Sheridan's second quilt. No one can say this man was afraid of color!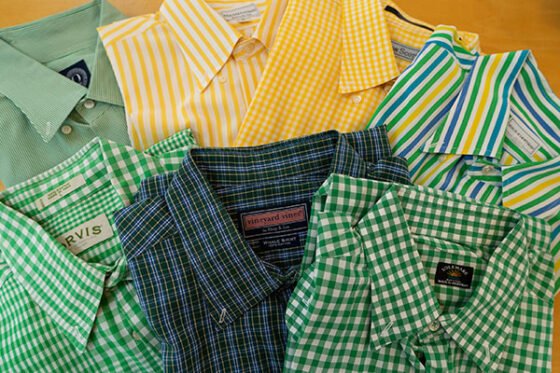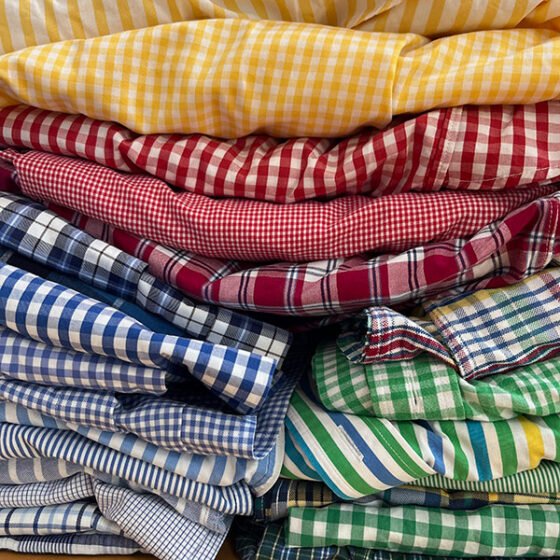 We chose the same quilt pattern for the second quilt, and instead of a yellow background, it made sense to use the blues.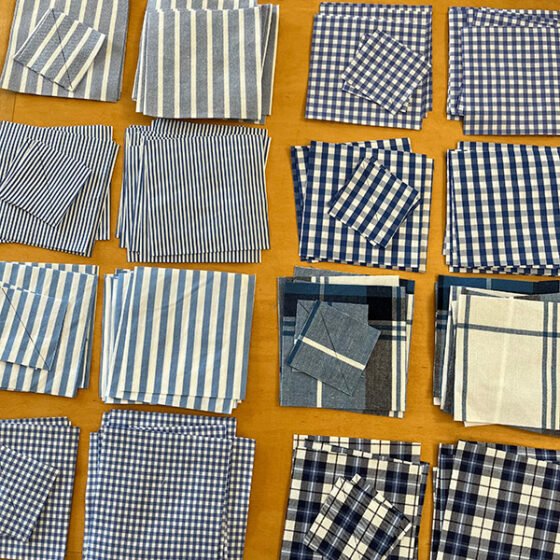 The green shirts became the circles in the four corners.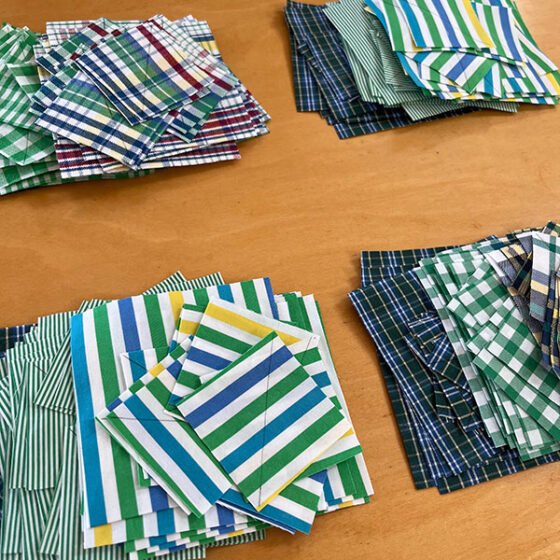 And the reds became the center circle, much like in the first quilt.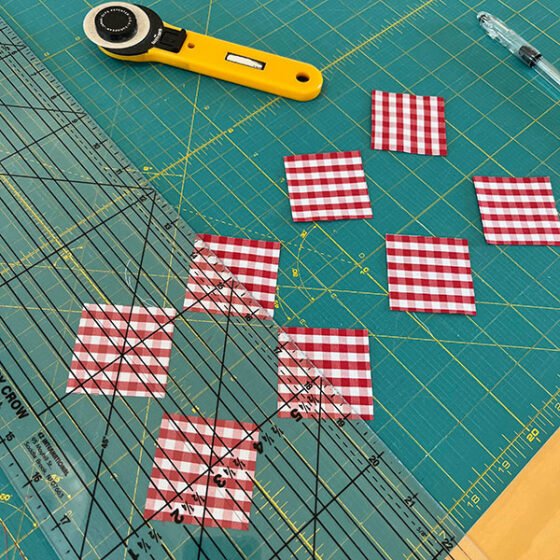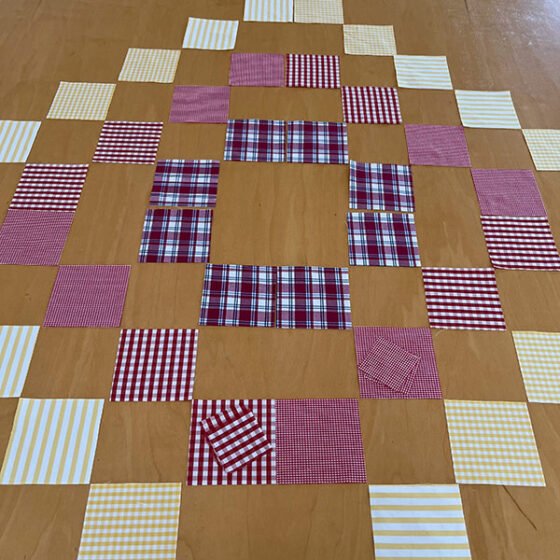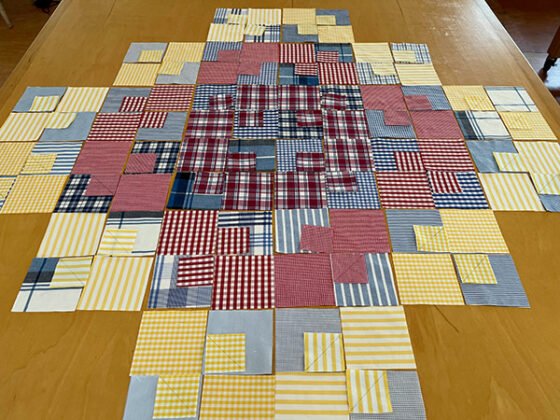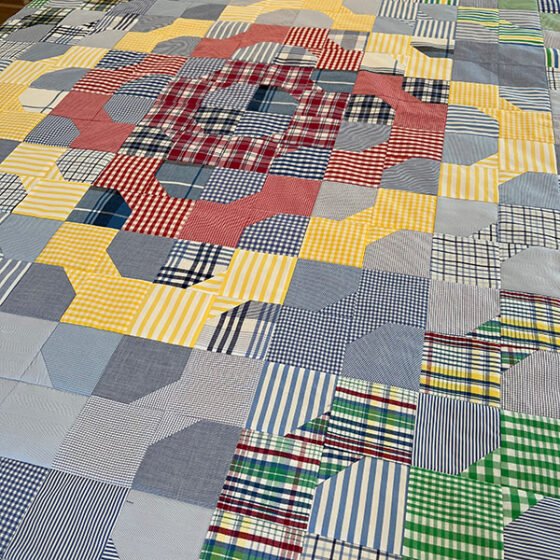 Because striped fabric is so directional, and I wanted a more all-over feel, I made sure to alternate the orientation of the stripes from block to block.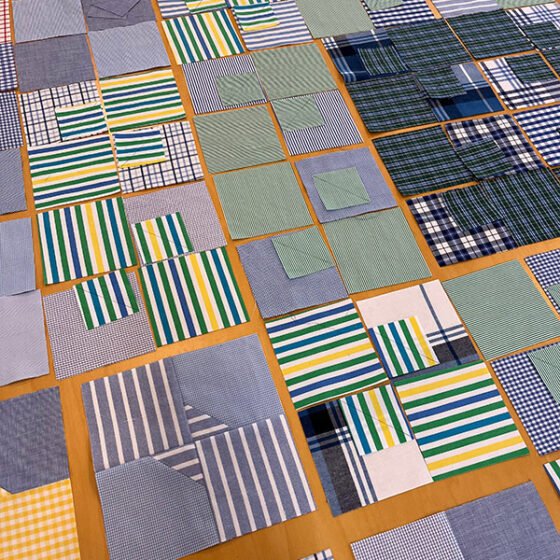 Yellow played more of an accent role in this second quilt.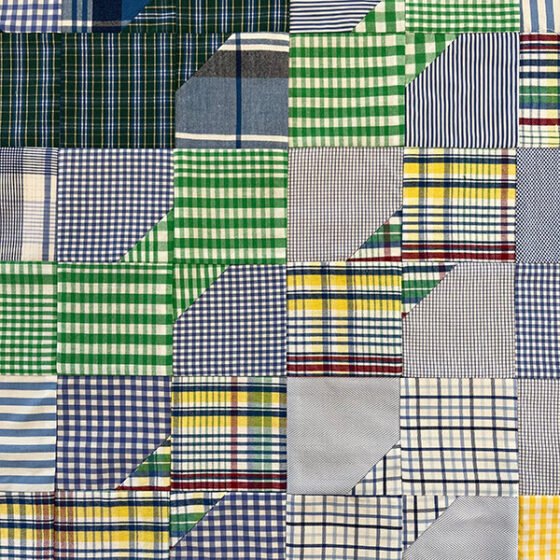 Here is Clifton's Hole-in-One-2, followed by some details.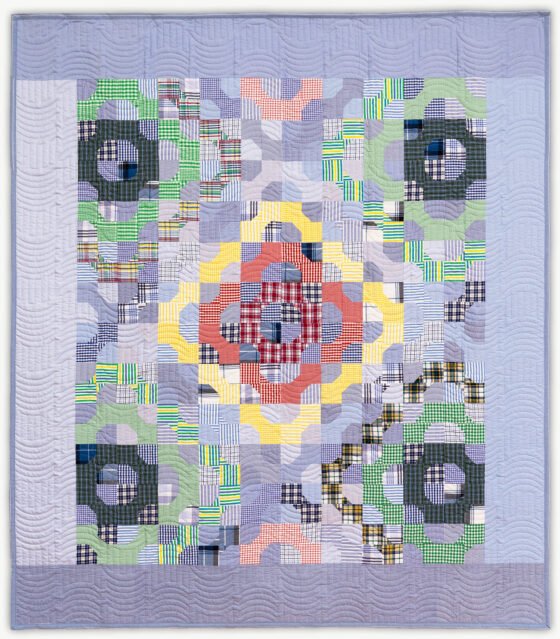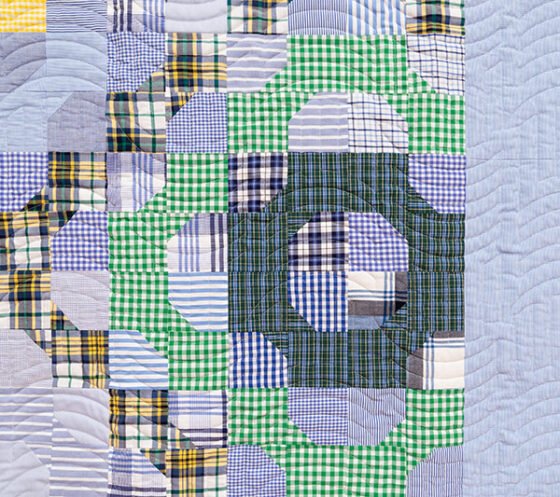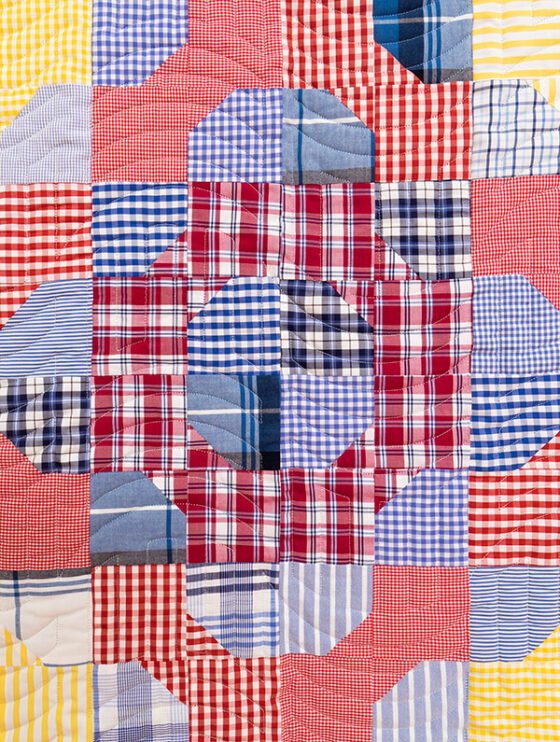 What an amazing journey through Clifton's land of color and pattern. My heartfelt thanks to Sheridan for sharing it all with me.