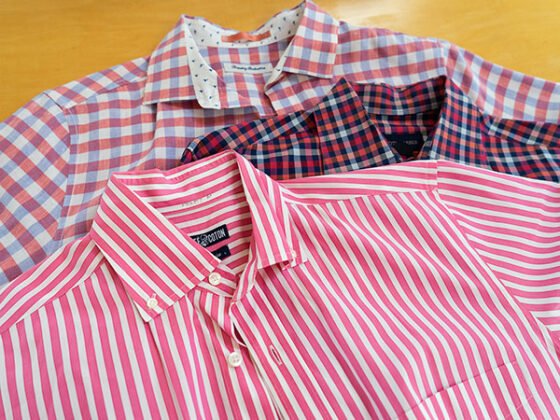 Among the things that Bill's wife Laurie found in his shirt pockets after he died were peanut shells – leftovers from when he would walk in the park with a book in one hand, feeding the squirrels with the other. At one point, Laurie had to intervene to implore Bill to be mindful of walking downtown while reading. A true lover of books, a champion of the libraries, and a keen attorney, Bill was adored and respected by many.
As Laurie and I discussed design options for her memorial quilt in remembrance of Bill, we quickly decided that a bookshelf themed design hit the mark. As for what to include in the quilt, Laurie considered each necktie based on a memory or event related to it.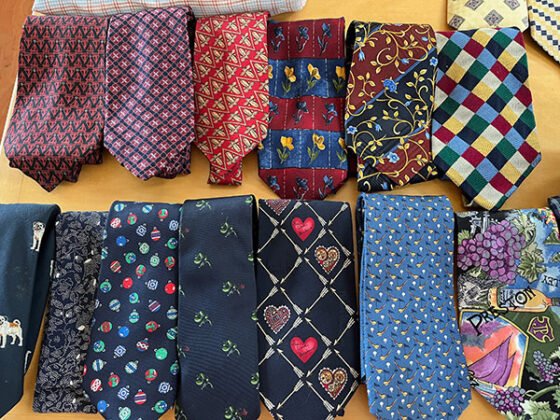 Bill bought this vest for Laurie which she wore on one of their memorable trips to Paris.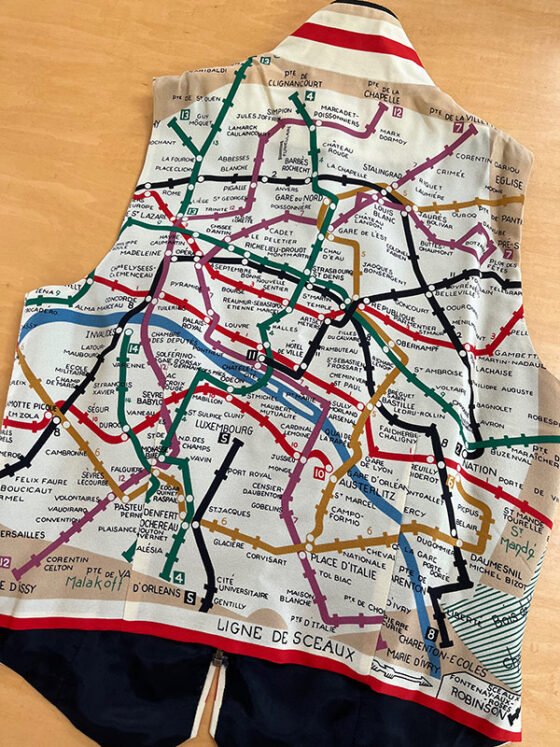 Bill had lots of beautiful shirts to mix in with the neckties and other keepsake fabrics.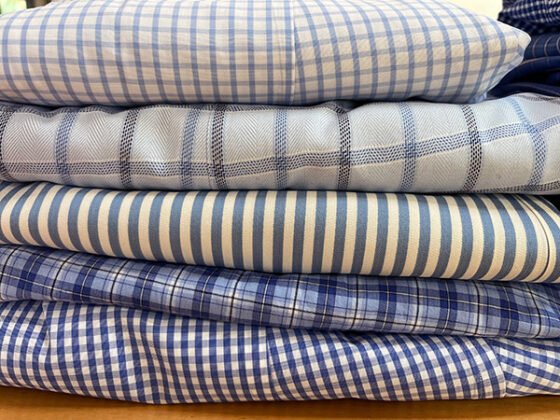 Since Bill never left the house without a book in his hand, I designed a bookshelf with LOTS of books.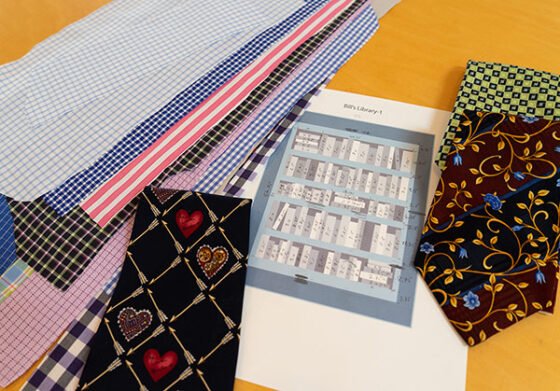 It was fun to intentionally frame different parts of the fabrics for the book spines.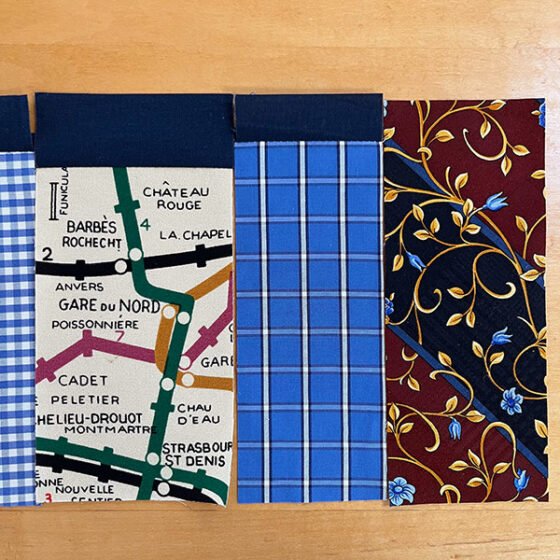 I arranged most of the "books" standing upright and a few places where they were stacked horizontally.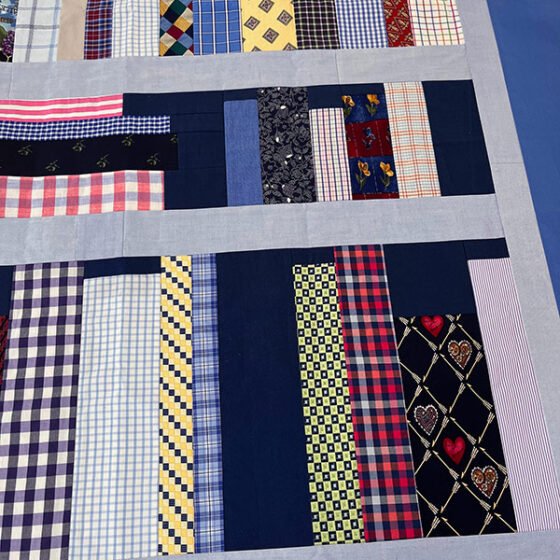 Also a few places where they leaned.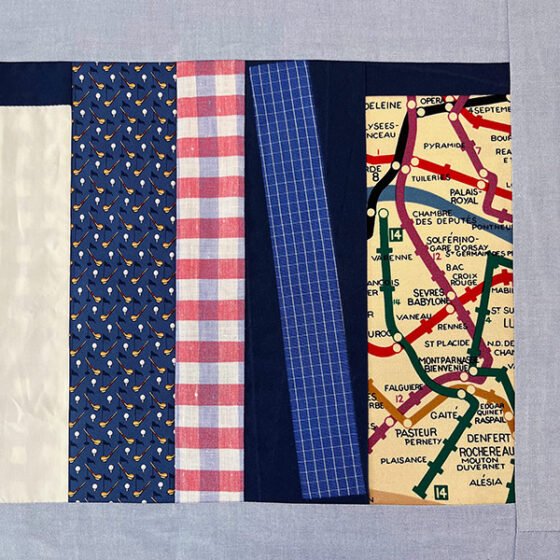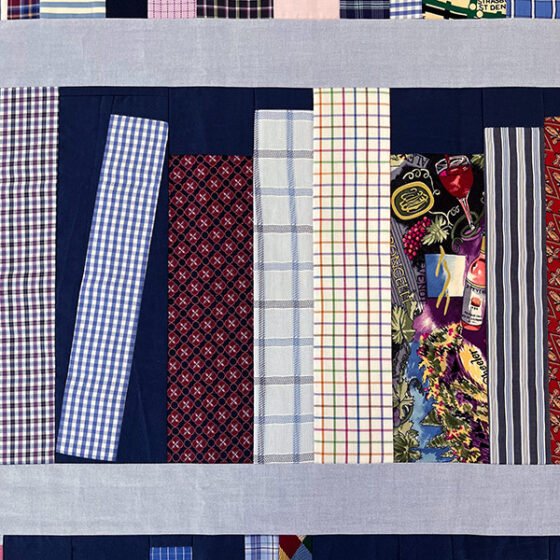 Here is the final quilt, followed by some details.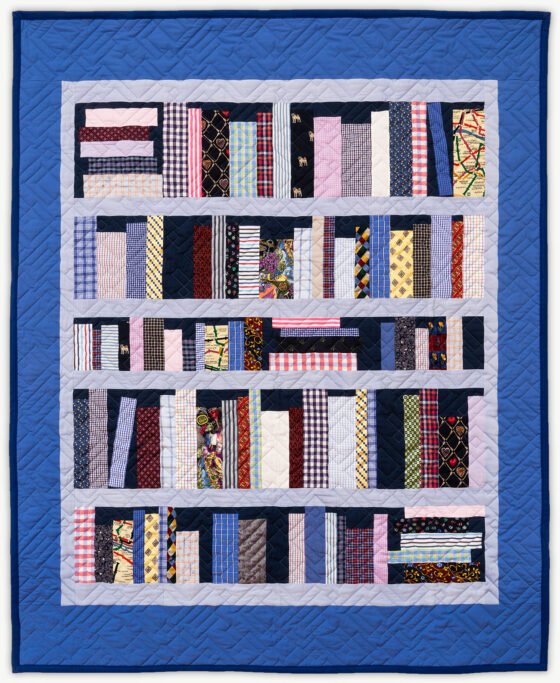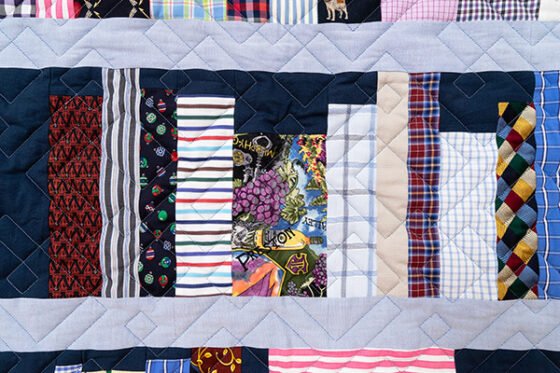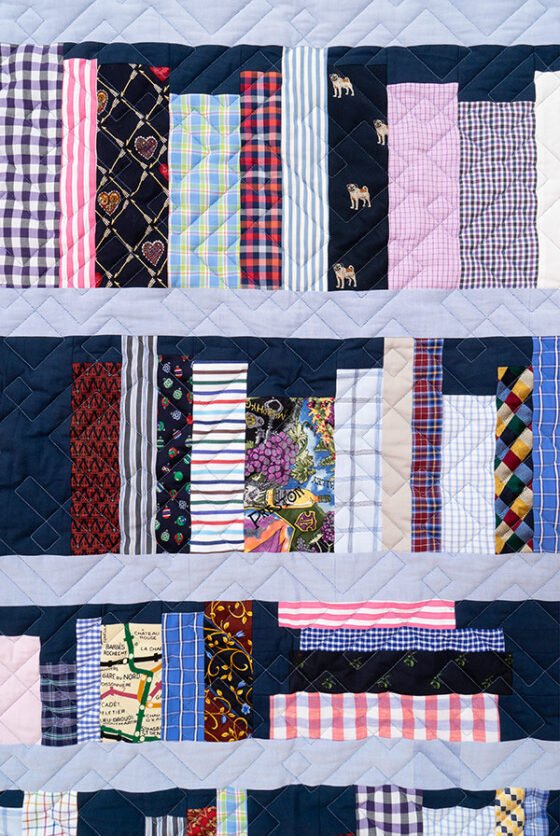 In addition to her quilt, Laurie asked me to make some pillows for a few other family members. She carefully selected each grouping of ties, in personalized vignettes, that best fit each family member.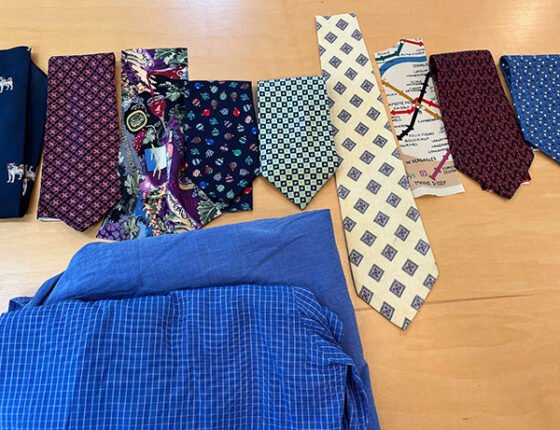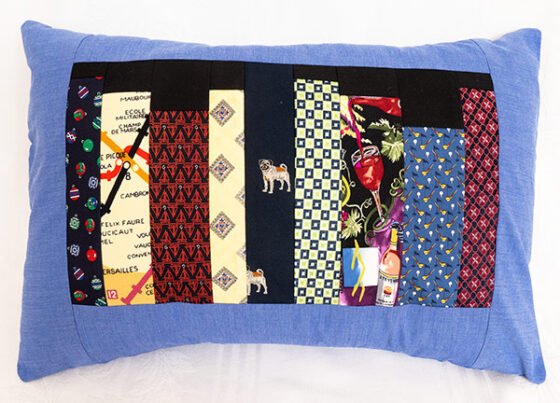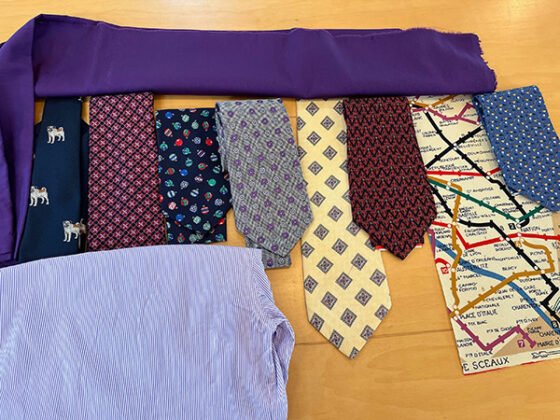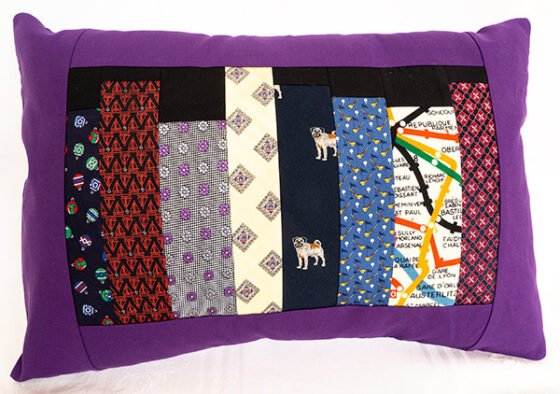 I want to thank Laurie for her collaborative nature and her willingness to jump in feet first to share this emotional and rewarding process with me.