Right from the beginning, there was no question that a memorial quilt honoring the life of Jim Wright should speak to his love of sailing and the sea. He had many other life passions: fly-fishing, golf, the outdoors, and especially family, but we chose sailing as the inspiration for the quilt design.
The box of Jim's clothing arrived from his daughter with some wonderful and helpful information about her dad and the meaning around some of the items in the box.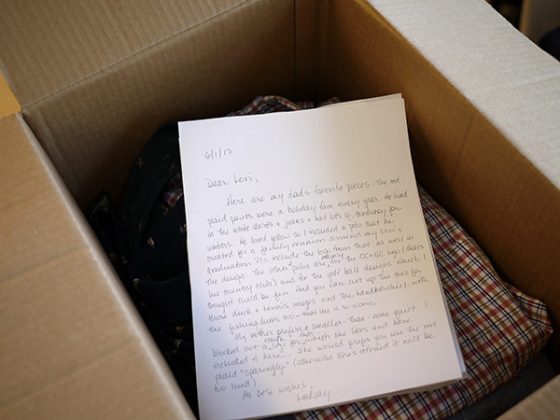 There was a great handkerchief with printed fly-fishing ties.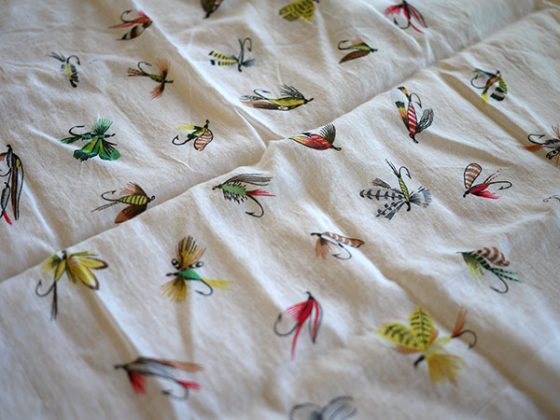 These were some of his neckties, a pair of red plaid trousers, and his favorite white sailing shorts.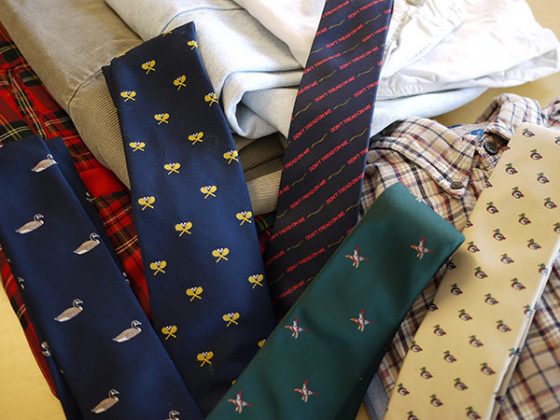 With my "palette" of clothing in front of me, I began designing a quilt with a sailing theme in mind that could feature all of Jim's iconic clothing without being too fussy. Here is the design we went with.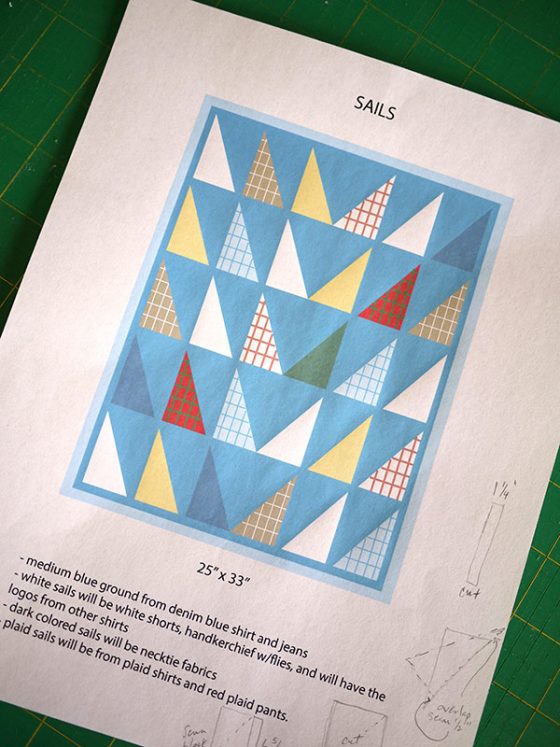 I deconstructed the ties and golf shirts first, making sure enough of the imagery would show when they became triangle "sails".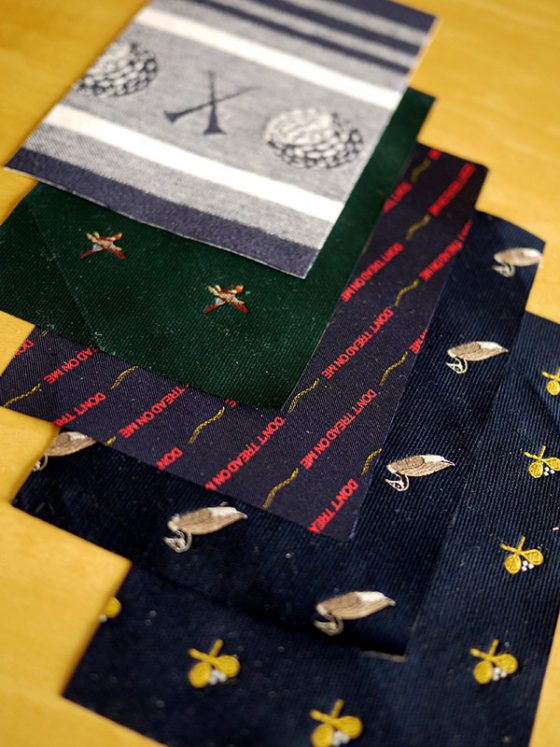 I was asked to please keep the red plaid trousers as more of an accent, which was right on – the fabric emitted just the right amount of energy when kept to only two "sails".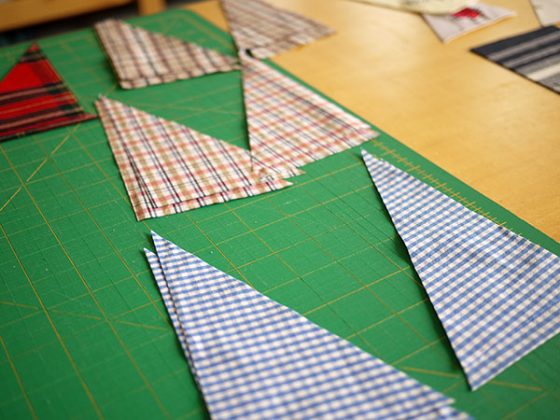 Jim's chambray shirt and faded blue jeans were the perfect complement of "sky" to the patterned and colorful "sails".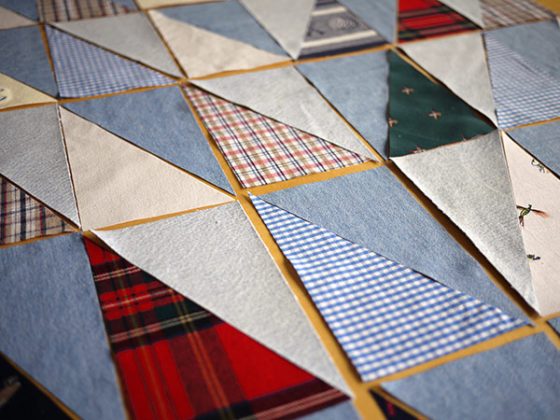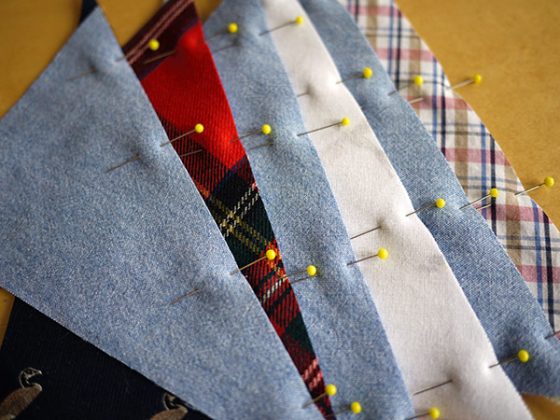 The sewing began with the sail blocks…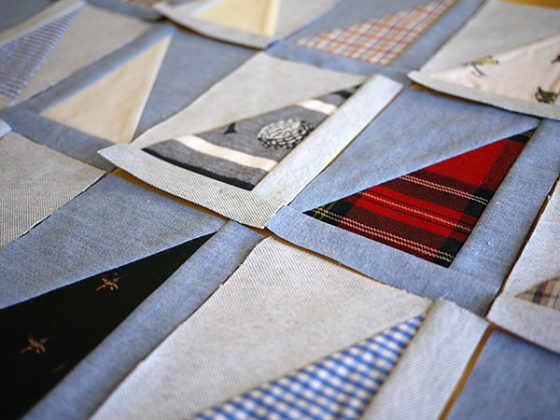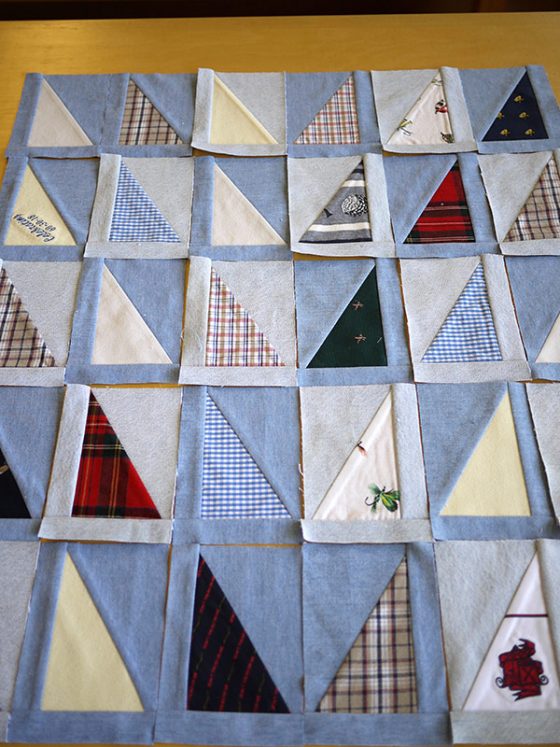 And here is the final quilted piece. I chose a quilting pattern that had both a wave and wind feeling in order to create movement in and around the sails.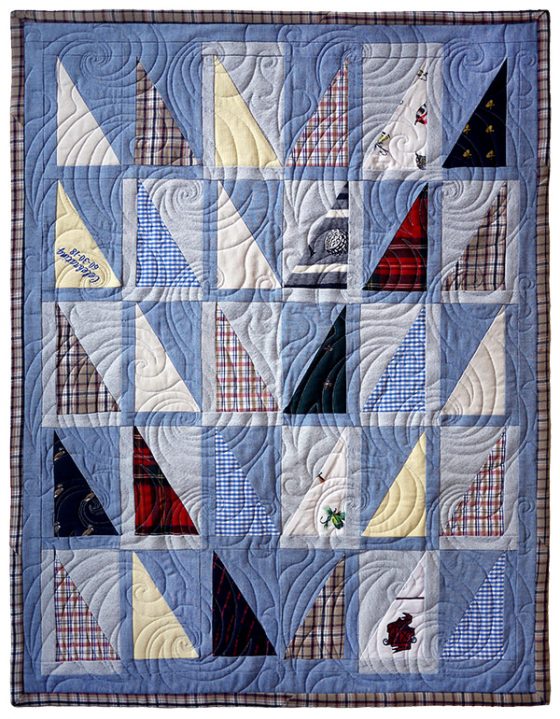 And here is a detail.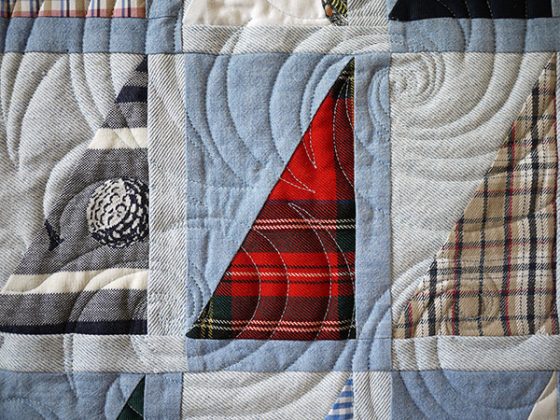 What a delightful little quilt to honor a man who gave an immense amount to his community and his family alike.