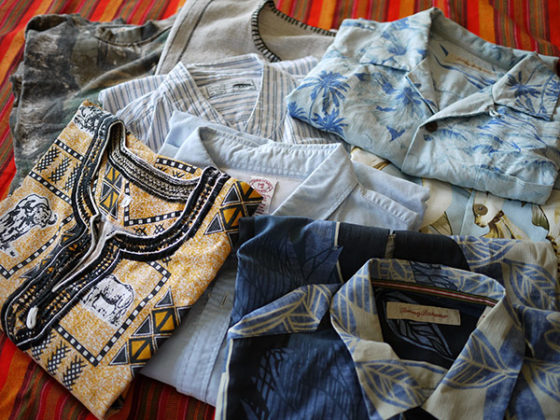 From the minute I opened the box of Colin's clothing, sent to me by his mother, Sandra, I could tell he had been an extremely compassionate young man, committed to making the world a better place. As a recent graduate with a degree in wildlife biology, Colin had already been to Africa three times and had discovered a passion for elephants and big cats, as in lions, cheetahs and leopards. He had also become connected with the Maasai tribes of Kenya and Tanzania, even learning Swahili during his time there.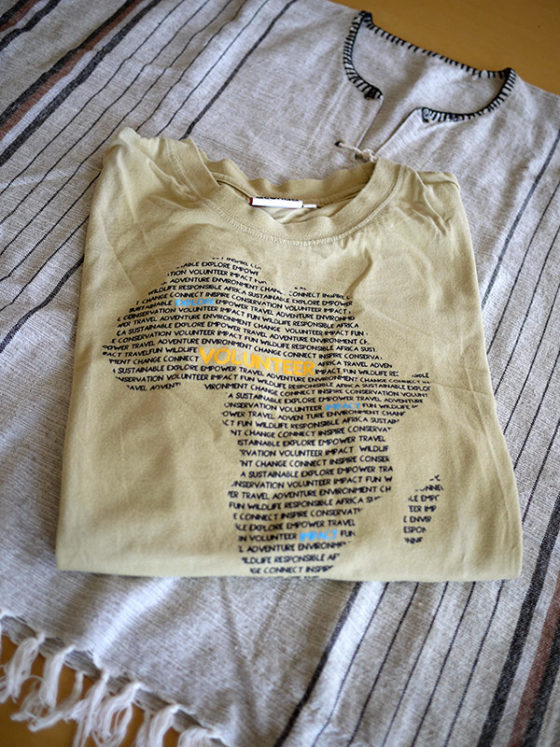 Colin brought back numerous items from Africa, but the one piece of fabric that became a major part of the quilt was a bright orange striped shuka cloth from the Maasai.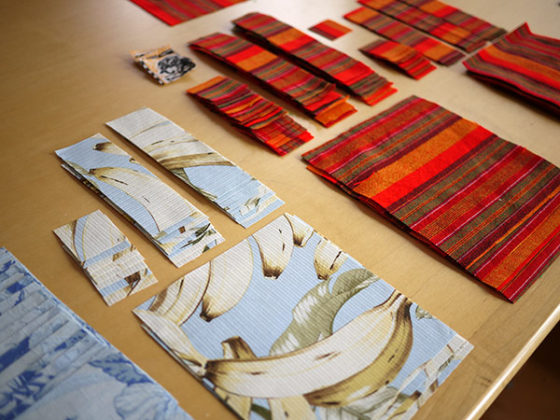 For the quilt design, I took inspiration from Sandra's traditional family tartan. As Canadians, both she and her husband shared Scottish ancestry. Colin's favorite colors were blue and orange, and he had some beautiful printed shirts in a range of blue that were a lovely contrast to the orange/red shuka.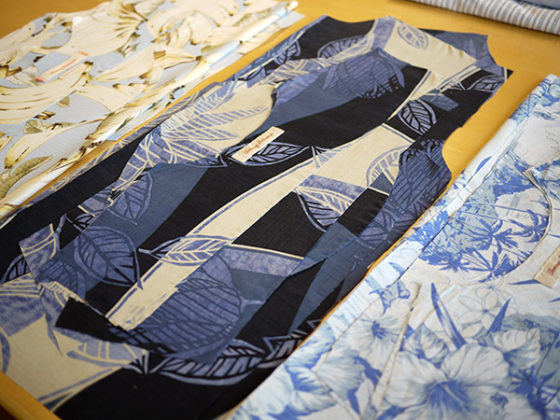 Depending on the quilt design, I sometimes begin laying out the pieces at the top left corner, but with Colin's quilt, I felt the need to begin at the center where I wanted to highlight his dedication to African wildlife preservation. One of the shirts he brought home from Africa had printed animals on it that I cut out for the center.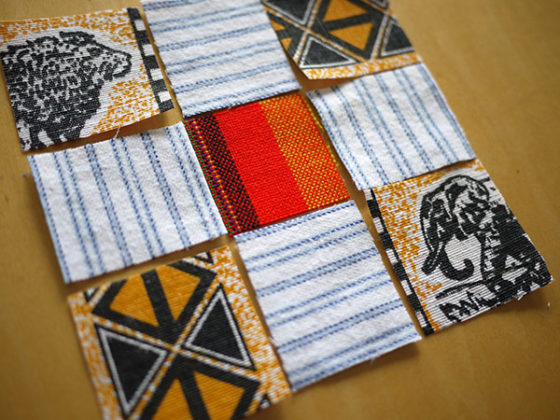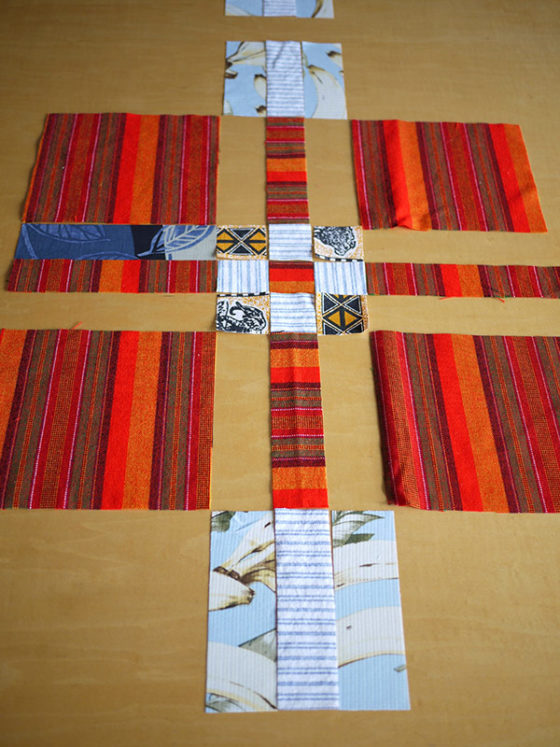 It was really fun to see the hints of palms and bananas peeking through the blue sections of the tartan design. Changing the directions of the striped fabric also helped to create visual movement.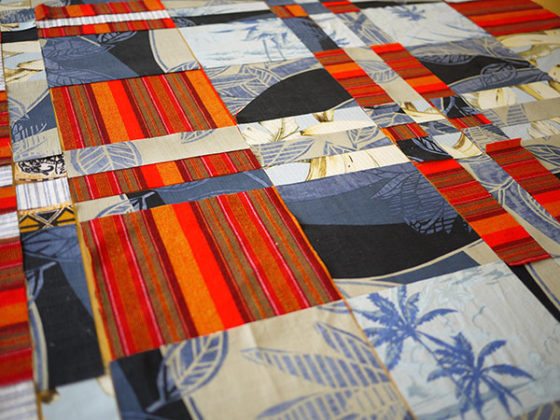 The level of detail found in each 1″x 1″ piece of fabric made for a wonderful palette to work with. I had lots of choices when it came to orienting the pieces up, down, or otherwise.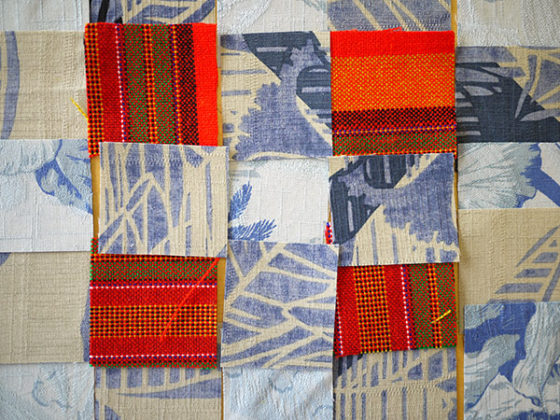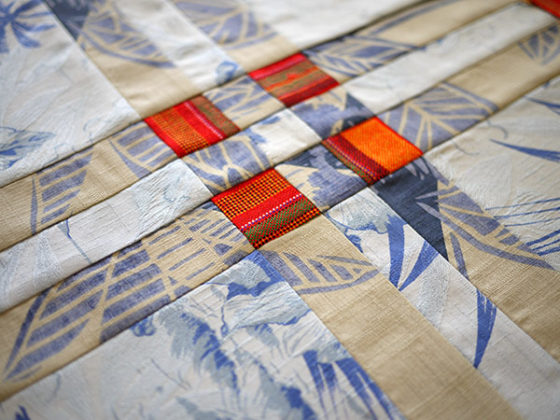 Some of the larger fabric pieces allowed larger areas of the print to remain intact.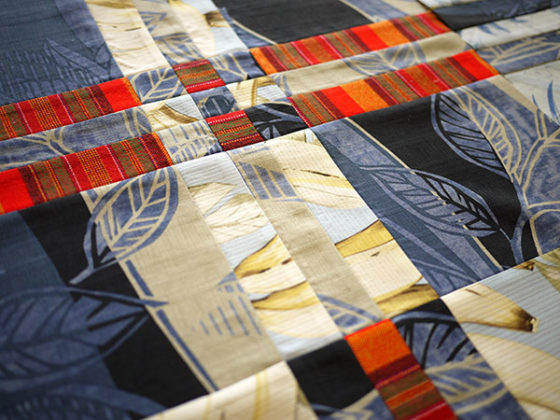 As usual the quilt schematic I made was a great tool for getting the layout right, but nothing compares to seeing the actual quilt come together with all of its nuances and boldness.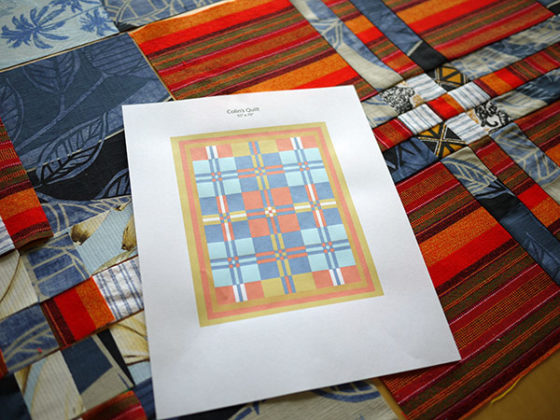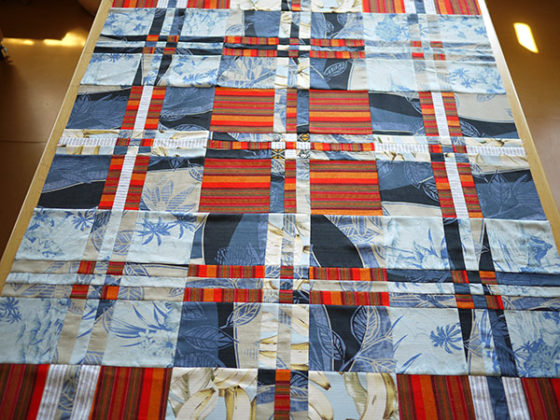 The border was made up of three sections: the Maasai stripe oriented lengthwise and crosswise, and between them, more animals!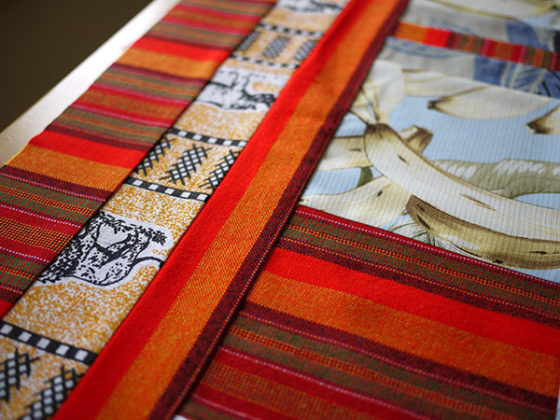 For the quilt back, I combined many of Colin's shirts that spoke of his time in Africa and projects he had been a part of.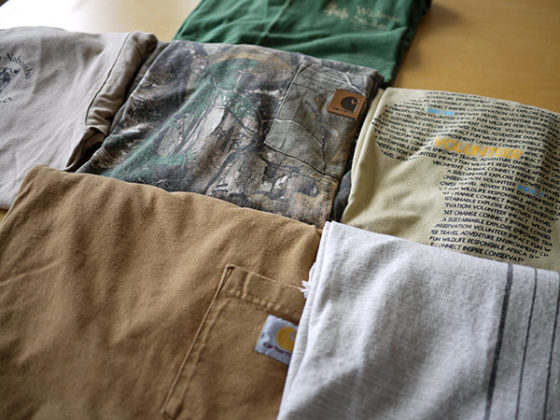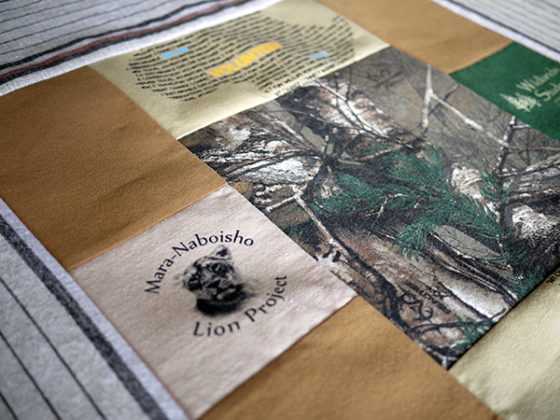 Here is the finished quilt, followed by a detail. The quilt stitching pattern are leaf shapes that are reminiscent of some of the leaf patterns in the shirts.