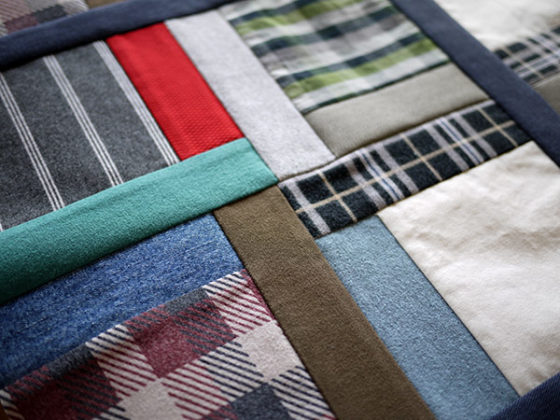 It's not everyday that I have a request for nine memorial quilts to honor a single individual, but when Lori called from Texas asking if I could make nine quilts from her husband, James' clothes, I accepted the challenge. This post features the first four of the nine quilts. Each quilt went to a different family member, including two grandsons.
James was a hardworking man, living in southern Texas. Not only had he worked in the oil field for 30 years, including 20 years for BP on the Thunder Horse frigate as a top-side operator, but he also drove an 18-wheeler, hauling a friend's rice harvest from their farm to market. His death was a devastating loss for his family and his community.
When I received the four enormous boxes of James' clothing, I have to admit I was daunted.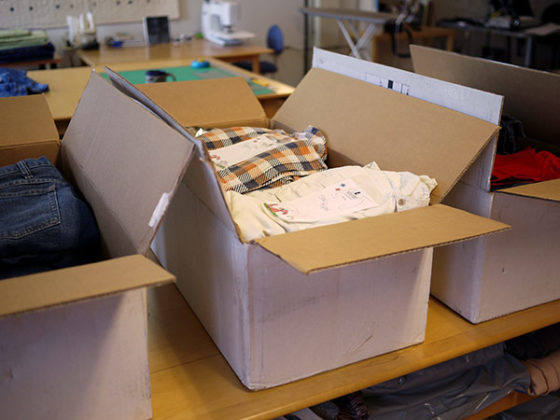 Luckily, Lori had grouped combinations of garments labeled clearly with the name of each quilt recipient.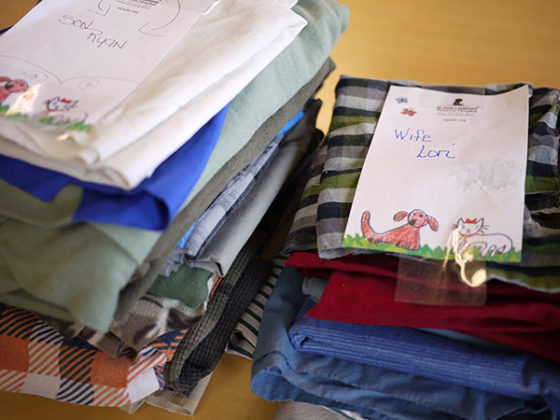 Lori had also included a number of James' BP uniforms, all with varying degrees of fading and each with an American flag patch and James' embroidered name to be worked in to all the larger quilts.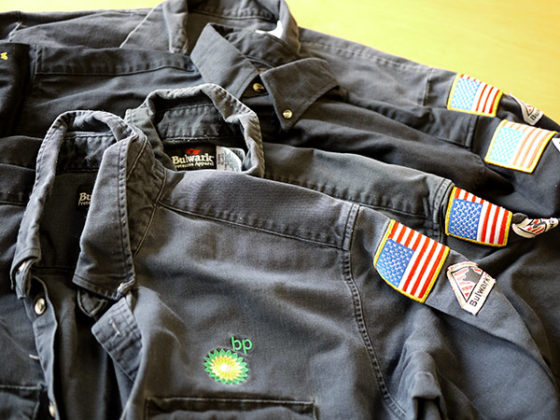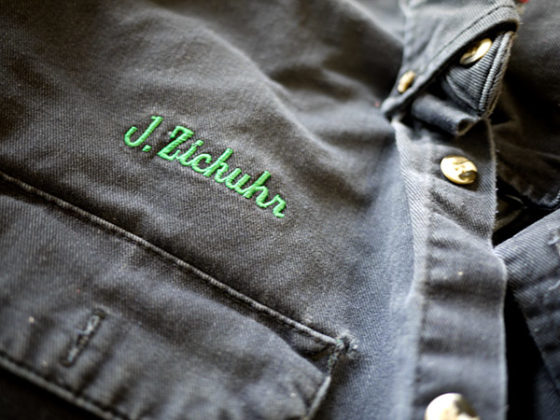 The deconstruction of so many garments took many hours.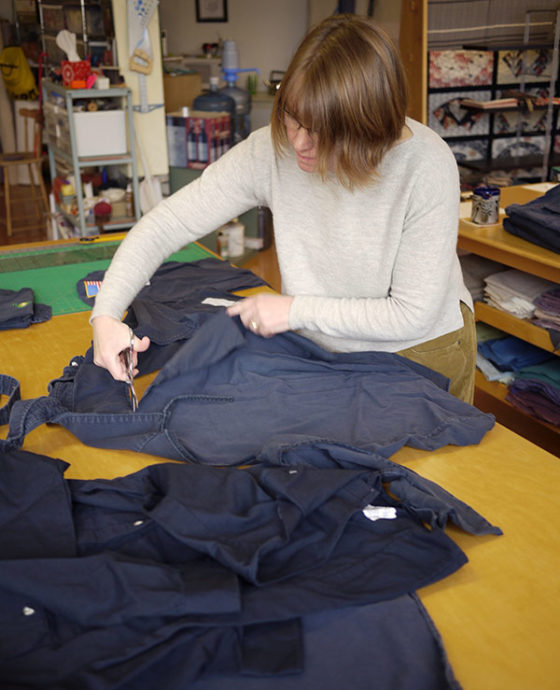 I loved working with all the different hues of his faded jeans.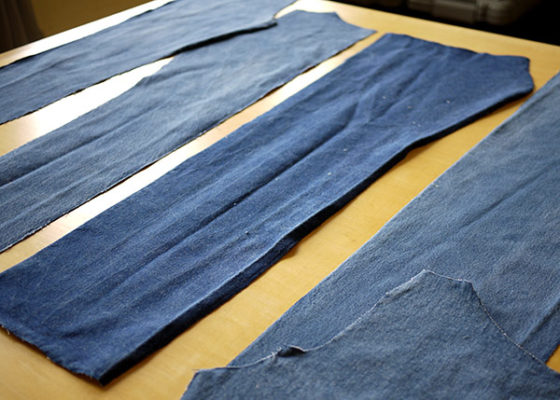 Lori chose a petal design for her quilt which involved backing many fabrics with paper backed adhesive.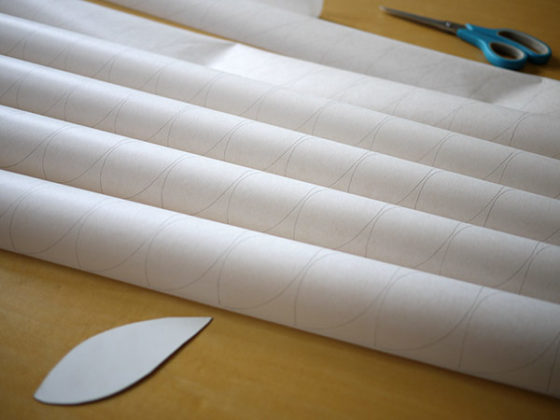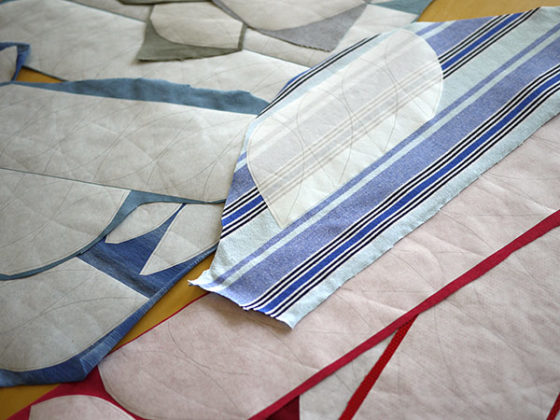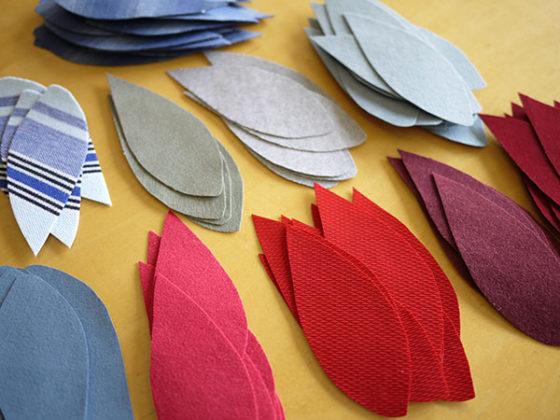 Here I began to layout the pieces –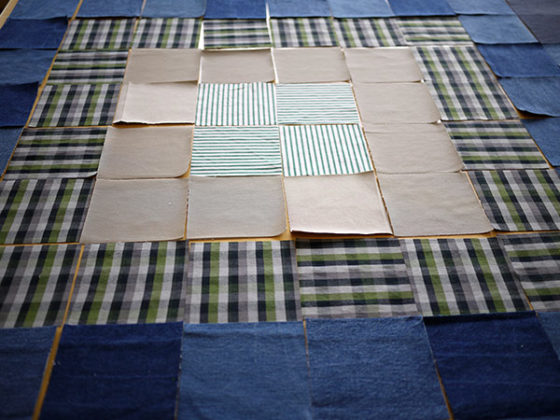 with the petals –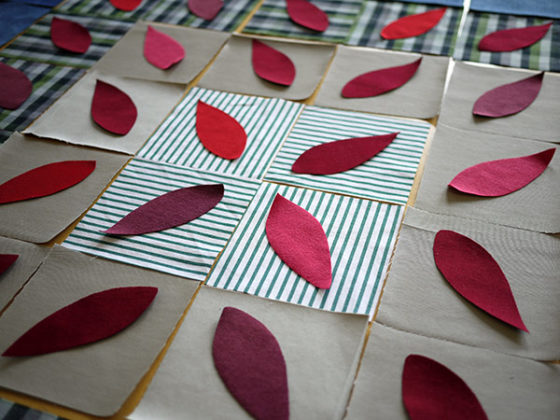 and more petals.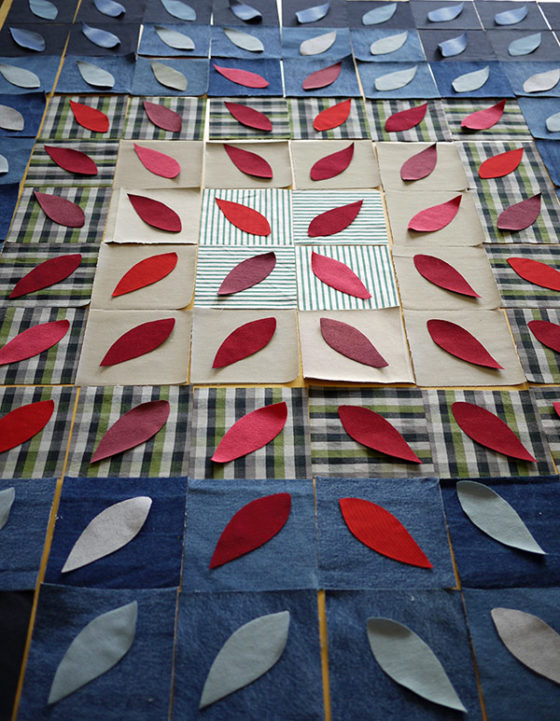 I worked in the flag, too.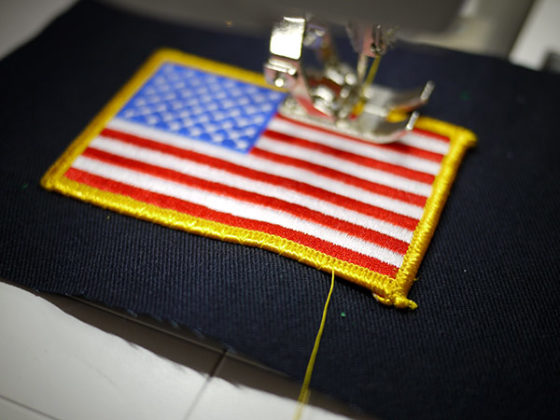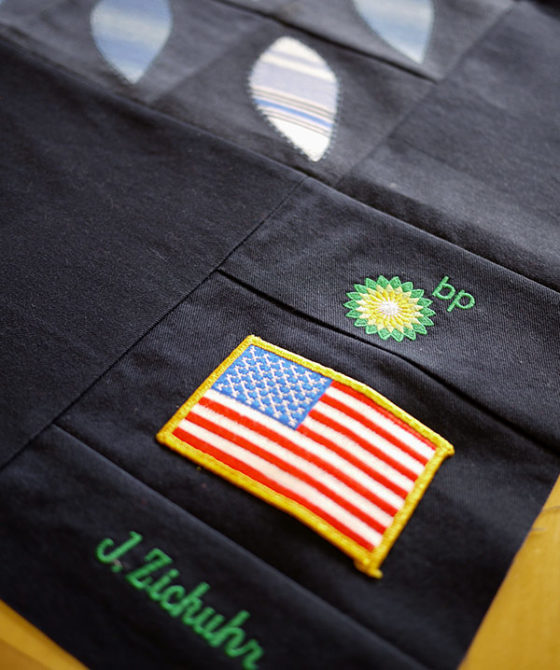 And here is the finished quilt followed by a detail.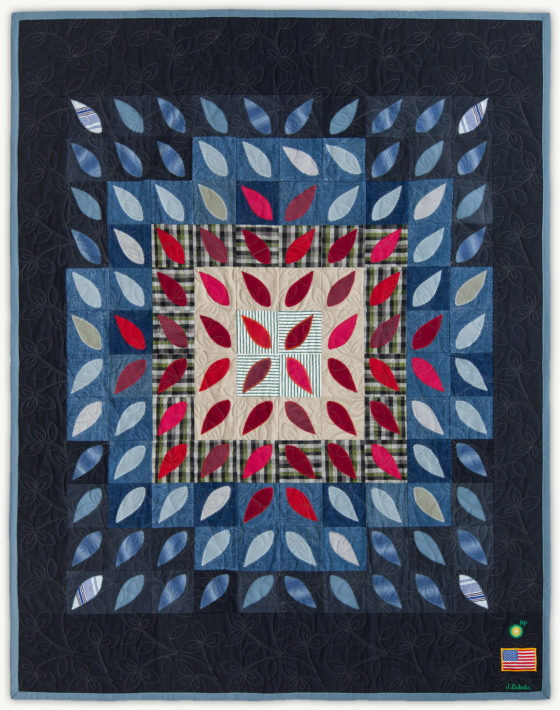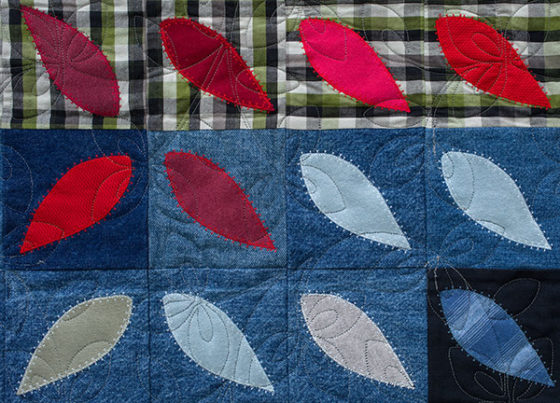 The next quilt I made was for James' son, Ryan, and this was my "palette":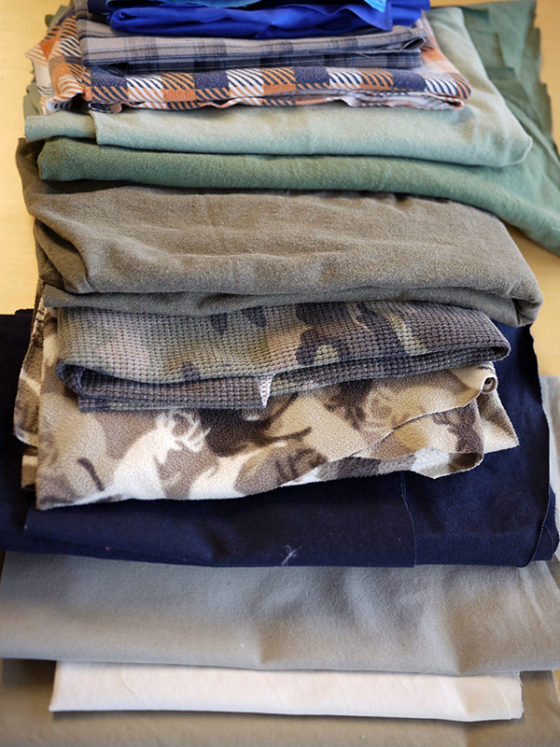 The clothes were cut into varying widths,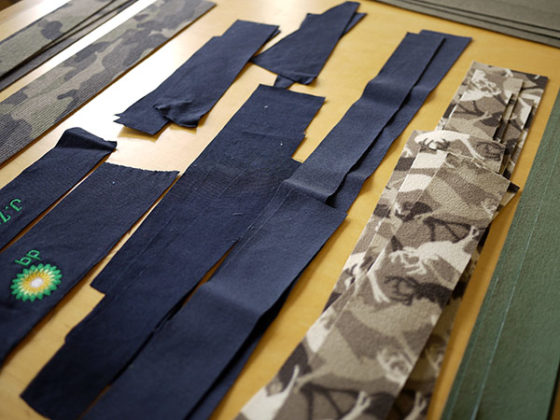 pieced on the diagonal,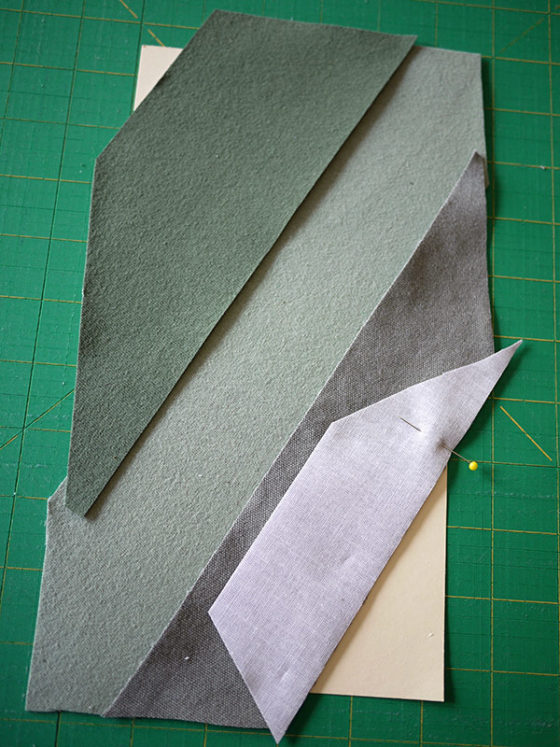 and trimmed.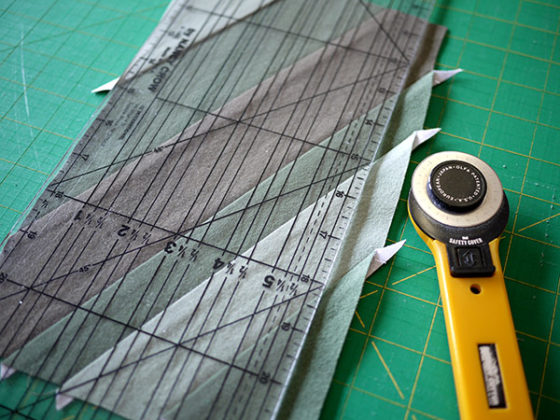 Fundamentally what I'm doing is color mixing through piecing.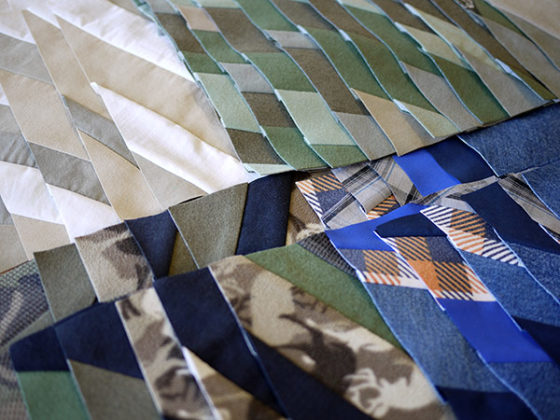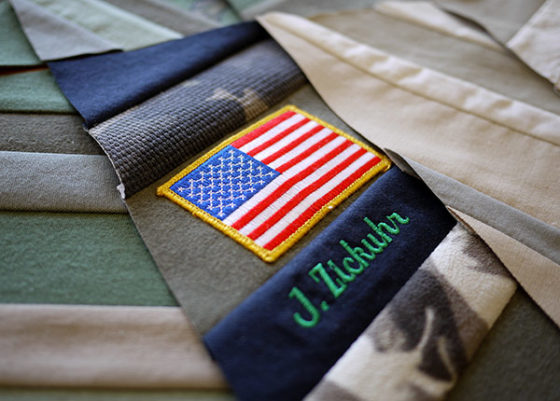 Here is the final quilt.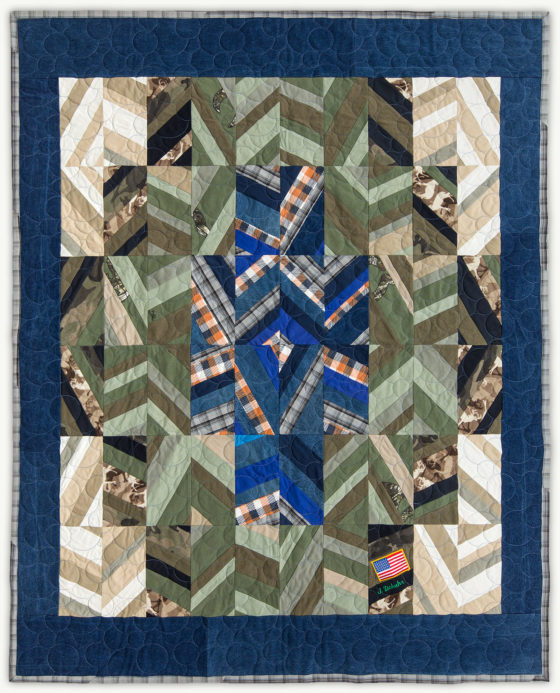 Next up was a quilt for James' daughter, Kelcey, which consisted of larger petal shapes.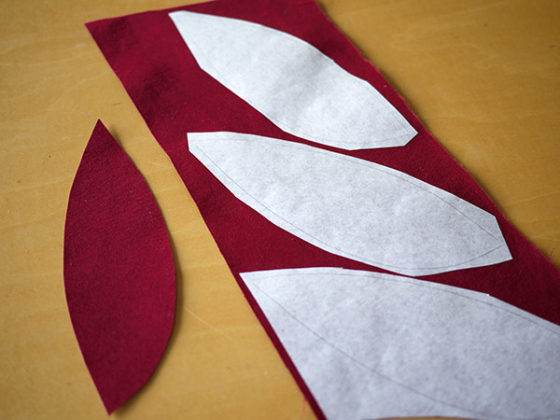 I liked how all of the neutrals in Kelcey's group worked so nicely with one another for the ground blocks.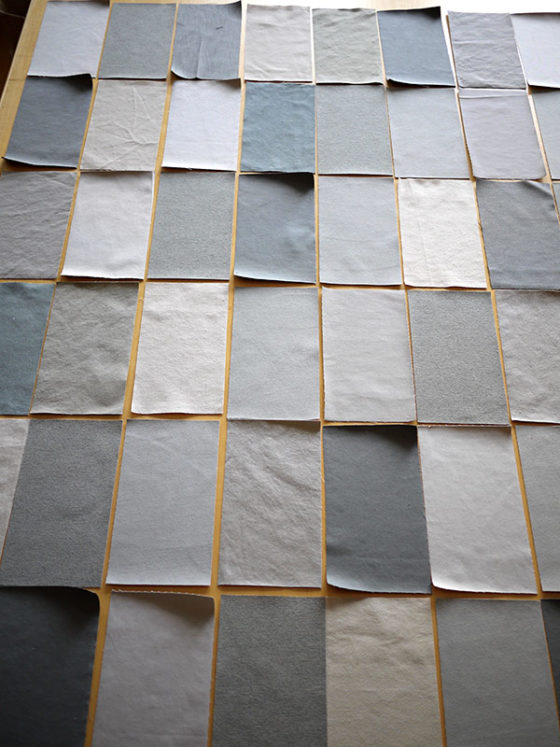 The brighter colors and patterned fabrics became the flower shapes.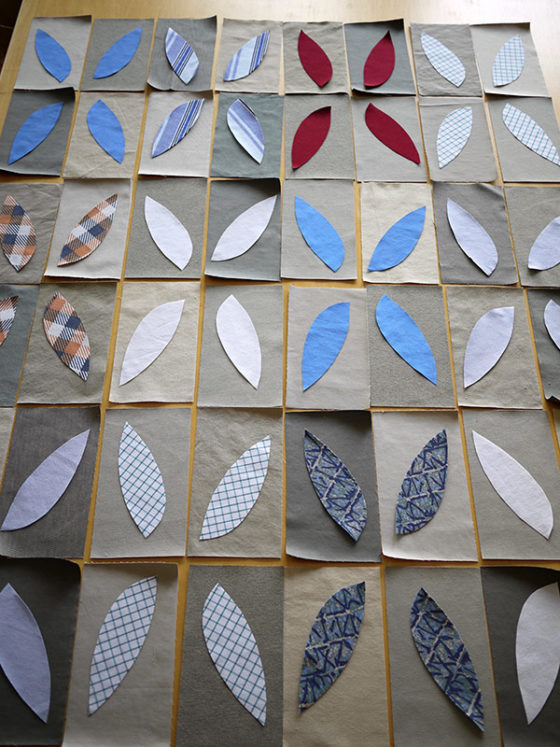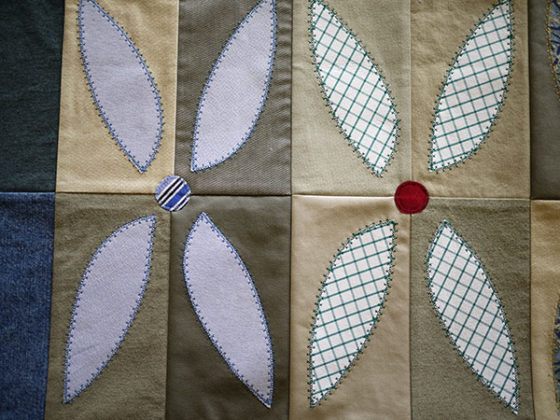 Here is the finished quilt. The corner leaf shapes were cut out of James' starred swimming trunks.
The final quilt of the initial four was for James' son-in-law, Patrick.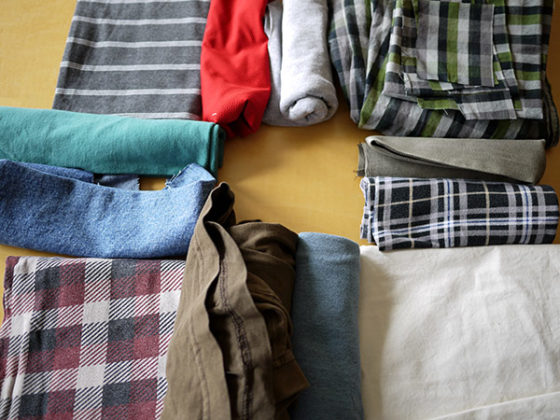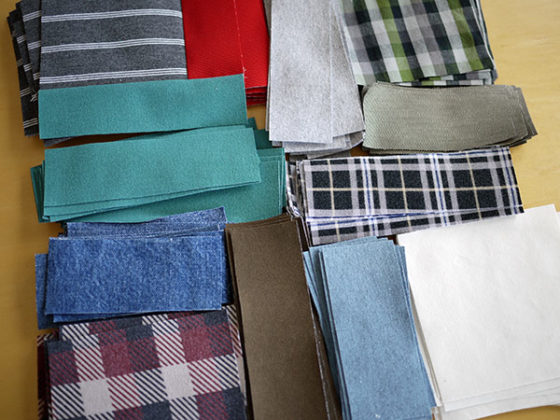 Even though the final quilt design is two-dimensional, I really love capturing the sculptural elements that happen along the way.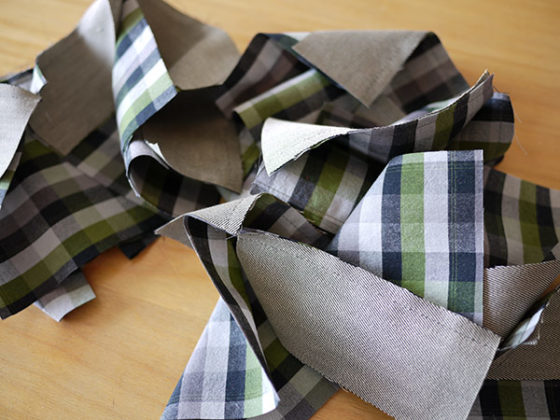 Here is the stack of all the quilt blocks.
All sewn together…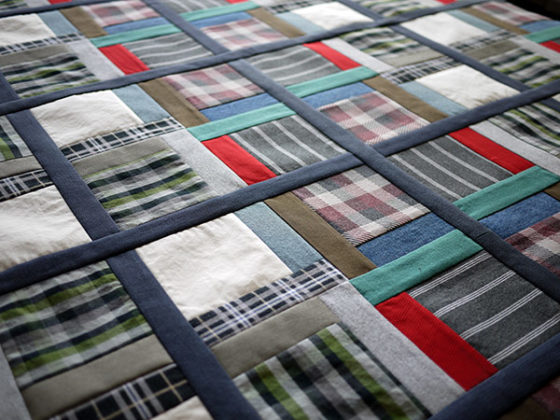 with the flag and embroidery from one of James' uniforms.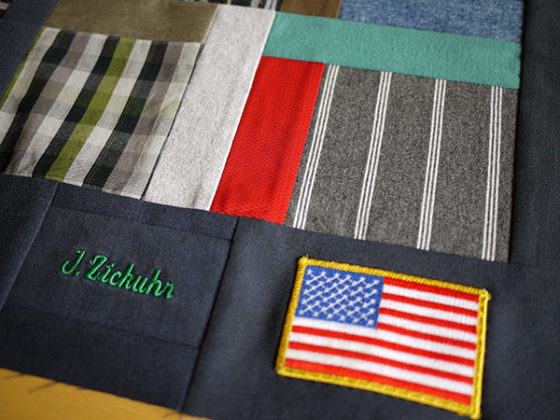 The finished quilt was bold and ordered. I titled it James' Solace.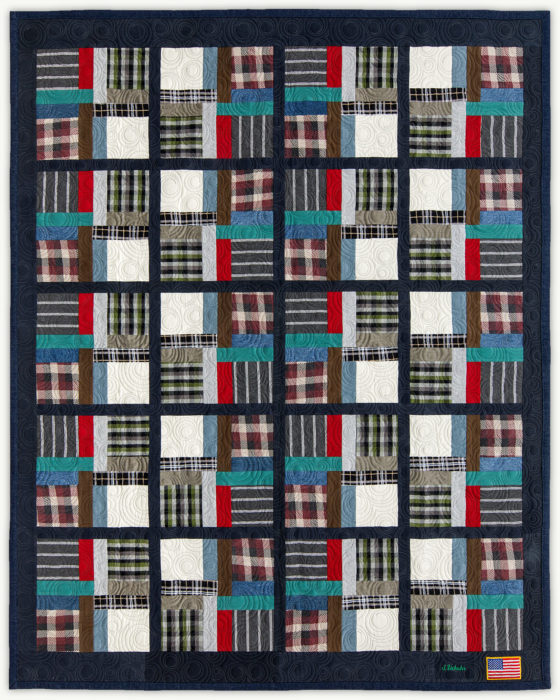 Look for the final five in my next post.